Why we should express our thanks much more often
THANK YOU. A term with great meaning and yet it is usually only said in passing. Saying thank you takes less than a few seconds and often makes a big difference. An honest thank you puts a smile on the face of our fellow human beings and creates a positive feeling. So take some time and thank your favorite people with a self-designed thank you card. 
After the wedding it is common to send a thank you card to your guests to thank them for coming and for the wedding gifts. But there are many more occasions, such as birthdays, farewells or births, for which you can send a self-designed thank you card.
But thank you cards are not only a medium to thank your guests and helpers for their support at a special event. Say consciously and with full conviction "Thank you" to your favourite people and your everyday heroes, on whom you can always rely and who have a positive influence on your life. In this blog post you will find four simple and creative DIY ideas for your self-made thank you cards.
Say thank you with aquarelle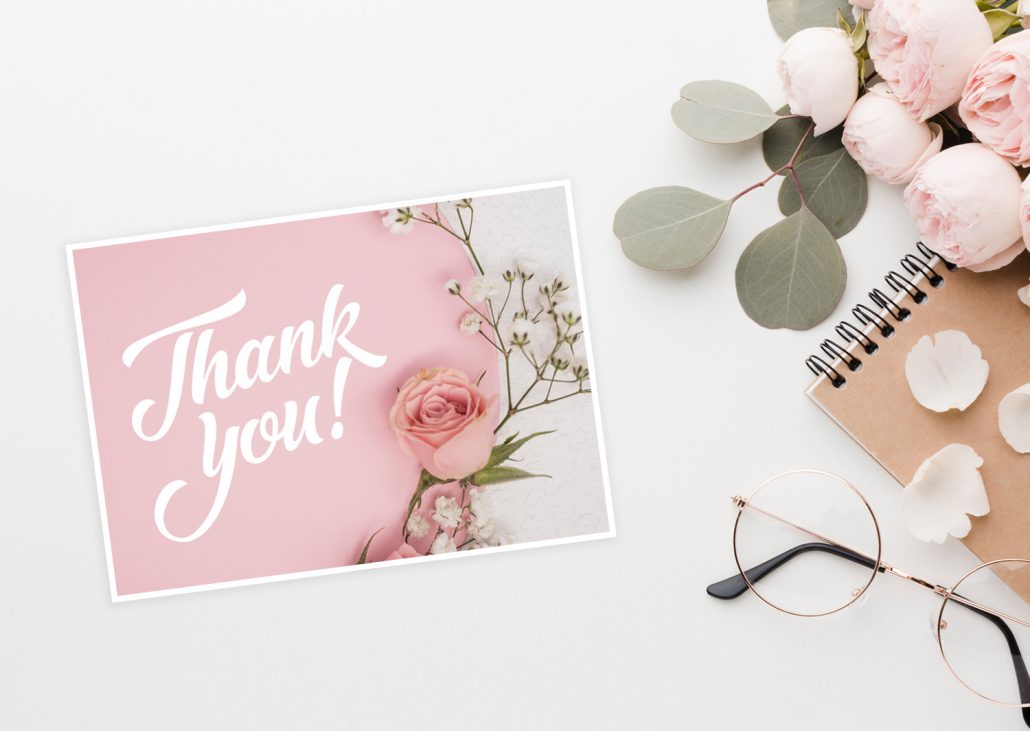 Saying thank you with a self-made card is not only much more personal, but also more authentic. Instead of buying an ordinary card, you can let your creativity flow and adapt the design to the preferences of the recipient. 
Aquarelle painting is a great drawing technique that will turn your thank you card into a real artwork. 
Whether it is a quick sketch in muted colours, a colourful flower or landscape painting or an abstract work, there is no right or wrong. You can also dare to do spontaneously improvised color work.
And the best thing about a thank you card with aquarelle drawing is: You don't need anything else but brushes, watercolors and a paper with a high thickness.
If you want to combine your small aquarelle artwork with lettering, you can also use scratch paper. In this way you can easily cover parts of the picture that do not require editing.
Write a big thank you in the middle by using the masking film and paint your colorful aquarelle drawing over it. After drying, you can erase the scratch-off crepe and your personal thank you card is ready! You can find more detailed instructions with pictures right here.
Thank You Card with a beautiful writing
You want to say thank you to your favourite people in a very individual way? Handlettering is the ideal way to express your words and show your appreciation.
Handlettering is also called the "art of beautiful letters". However, it is not about your own handwriting, but about creating something with letters. Thanks to the countless templates and letter tables on the Internet, it is easy to learn and use. 
All you need to say thank you by means of a handlettering is some nice stationery and a pen. Depending on the style you want to write, a classic Stabilo is sufficient. You can also design your thank you card with a so-called Brush Pen.Ho you can also design your thank you card with a so-called Brush Pen. The special feature of this pen is a flexible brush tip that is soaked with paint. Depending on the pressure when you put it on, the stroke of the Brush Pens ranges from very thick to very fine.
Say thank you with a personal photo collage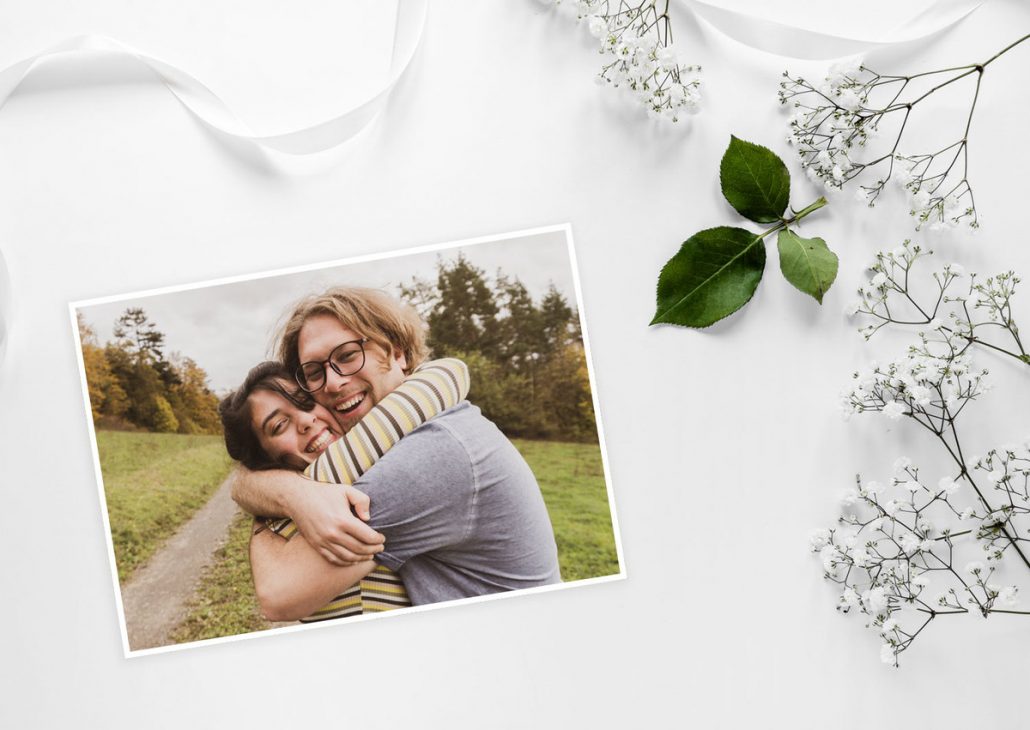 Do you want to review a special event in your mind and consciously remind your guests of it?
With the Postando Postcard App you can create a small collage with funny snapshots and send them to your guests a personalized thank you card. Postando even allows you to attach your personal thank you note in form of a video.
You'll find great design ideas and tips for writing your own personalised Postando thank you card under the rubric Thank-You-Card.
Thank You Card with dried flowers
Flowers have their own language and say more than 1000 words. But putting together and sending your own bouquet of flowers is usually very complicated and expensive. Moreover, the flowers dry out after a few days and the thank you notes are forgotten. 
But we have a creative alternative how you can still thank your loved ones with flowers. 
You can design the front of your thank you card with self-collected flowers that you have previously pressed in a book. In this way you counteract the transience of the plants and your thank you card will be a great memory even years later.