SEND Postcards WITH THE POSTANDO POSTCARD APP
Create everlasting memories! With our Postando Postcard App you can easily design and send your own Postcards and create everlasting memories. Customize your individual Postcards with your own pictures and some nice words for the recipient, to put a smile on their faces when they find the postcard in the letterbox. To personalize your Postcards even more, you can attach a real video message, to share your best moments from now on also in moving images.
Wherever you are on the road and what moment you want to share, all you need is your smartphone to create an individual postando and send it online. We take care of the worldwide shipping for you! As a holiday greeting, for your birthday, for Christmas, as an invitation card or just like that – with the Postando Postcards app you share your most beautiful moments with your loved ones as postcards or greeting cards at any time!
New: also as a puzzle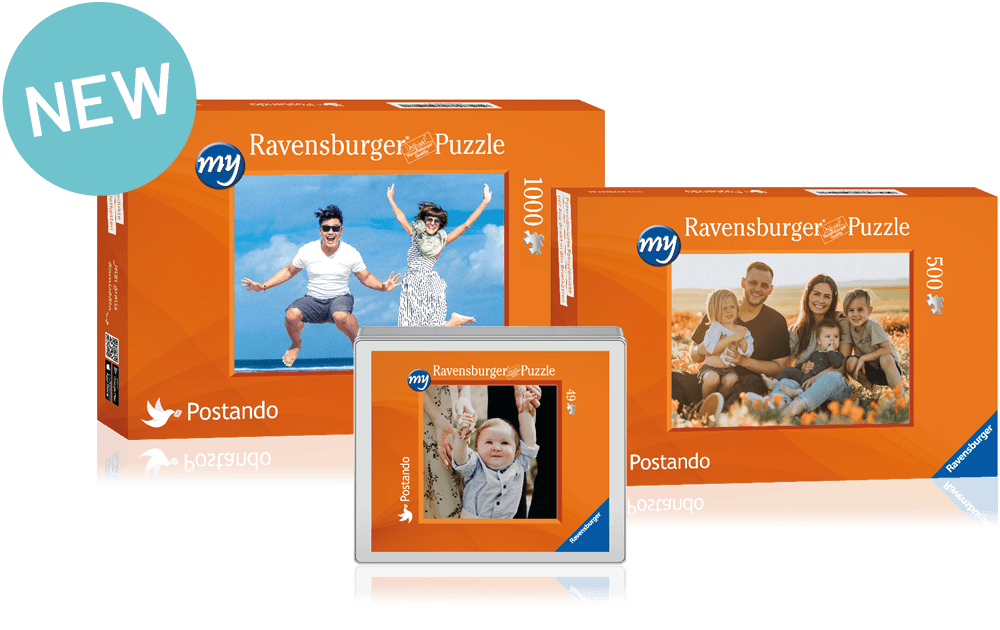 From now on you can create your own photos as a real Ravensburger puzzle in our app! How does it work? Upload your personal motif and choose the size for your puzzle. There are three sizes to choose from: 49 pieces, 500 pieces or 1000 pieces. Finally, send the order and start puzzling!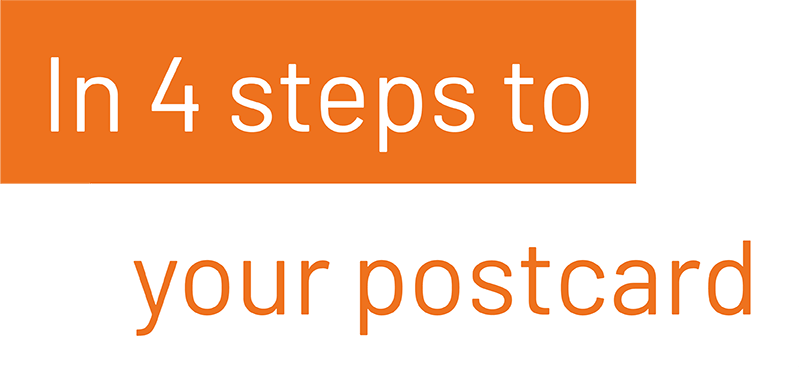 1st step
Choose the format of your Postcard and use your own photos or numerous templates.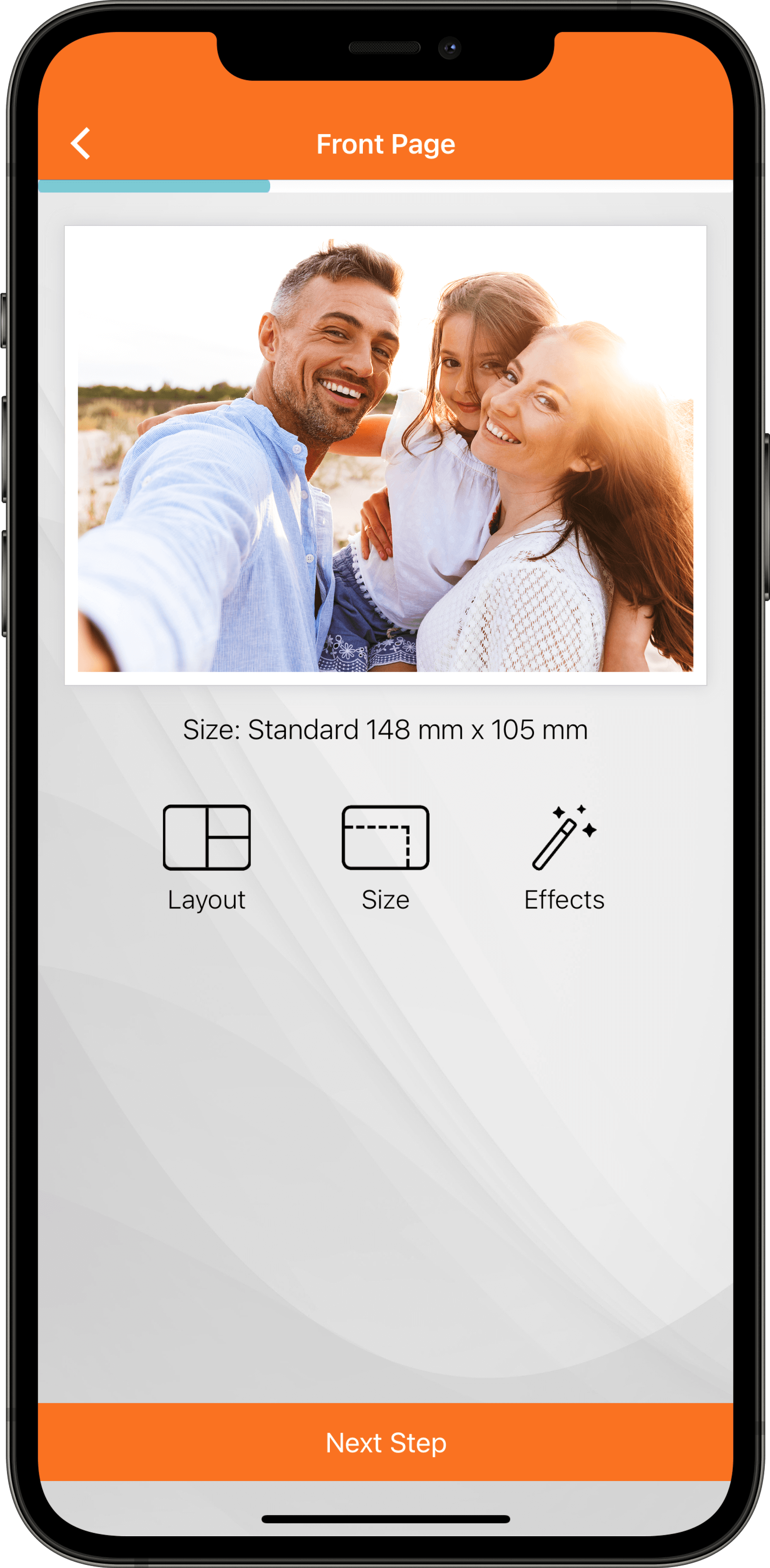 Step 2
Compose your personal message and choose the happy recipient of your Postcard.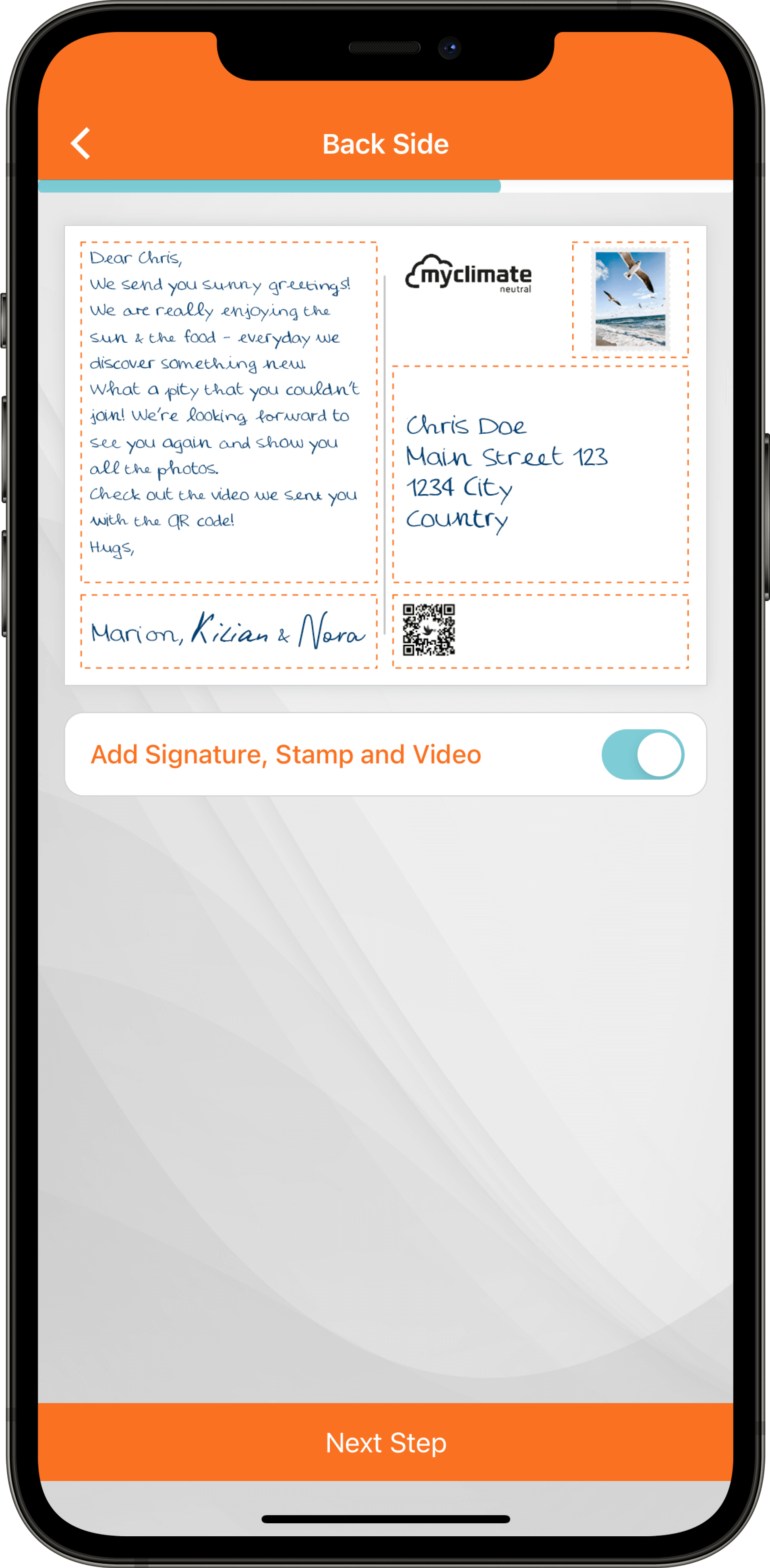 Step 3
Review your Postcard & check the front and back of your self-made postcard before final shipping.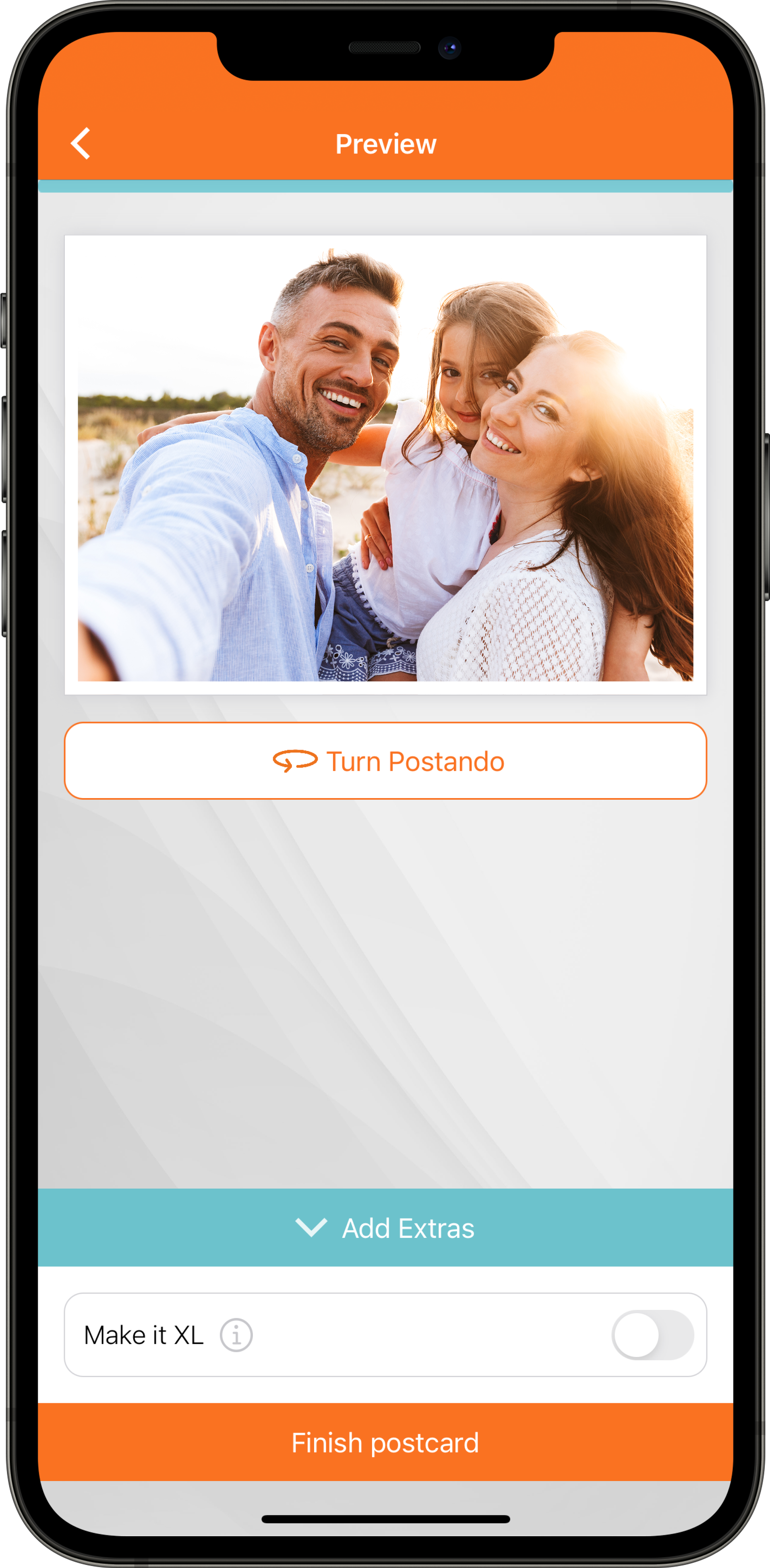 Step 4
Pay and send your Postcard directly in your recipient's letterbox to spread great joy.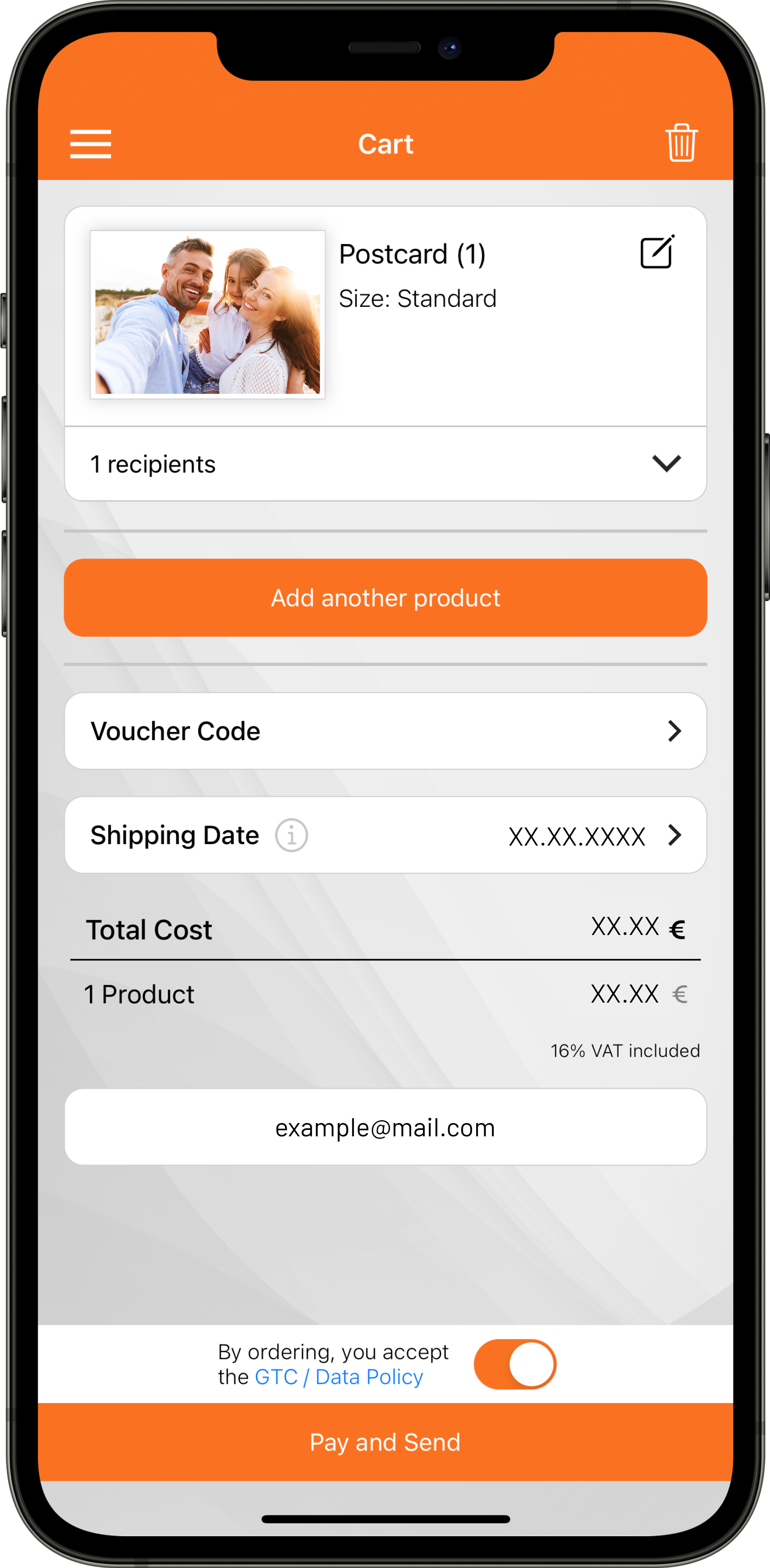 Our promise to you
Individual cards
With Postando you can customize your personal Postcard with your own photos. No need for standard postcards anymore.
Simple & time-saving
Create your own Postcard in just a few steps: Select your picture, write a message, add a recipient & send.
Worldwide shipping
Whether to Germany, Thailand or the US – we deliver your Postcard worldwide for only 2,49€ per card.
Integrated video function
Share your breathtaking moments also in moving images, by simply adding a video to your Postcard with the use of a QR code.
No registration
You do not need to create an extra account with us. Just download the app and send postcards - without registration & without entering your data.
Sustainable
Together with myclimate we are committed to protect our environment. Every Postando is printed and sent climate-neutral.
Postcard Marketing
as an effective marketing tool
Profit from a 100% opening rate, a regular conversion rate of > 4% and achieve maximum success in the acquisition of new customers and activation of existing customers.
PostcardS Occasions
Holiday greetings
Birthday cards
Anniversary Cards
Invitations
Greeting card
Known from