With Postando you can now share your most beautiful moments even more intensively. In just 4 easy steps you can attach a real video message to your postcards in order to share your experiences and special moments with your loved ones up close.
Your holiday greetings from the turquoise sea, the palm trees and the white sandy beach can now be accompanied by the sound of the waves. The first steps of the new family member can be captured in moving pictures on your greeting cards and conveyed in an emotional way. And wishes for birthdays, weddings or a newborn can from now on be sent individually and personally with a video message on your Postando.

With our Postando video postcard, tears of joy and hearty laughter are pre-programmed.
Create memories for eternity!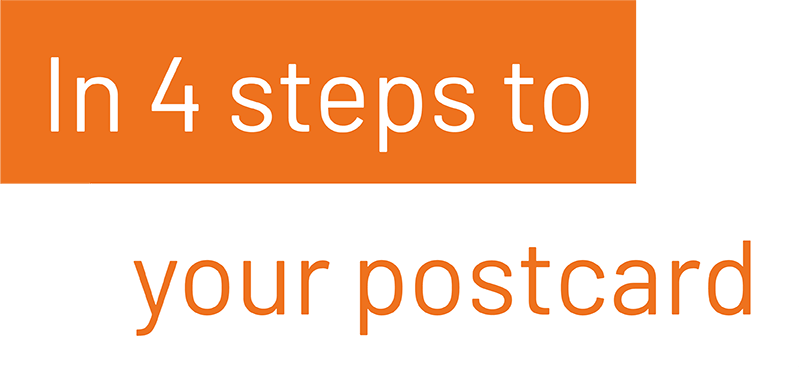 Step 1
Choose the format of your Postando and use your own photos or numerous templates.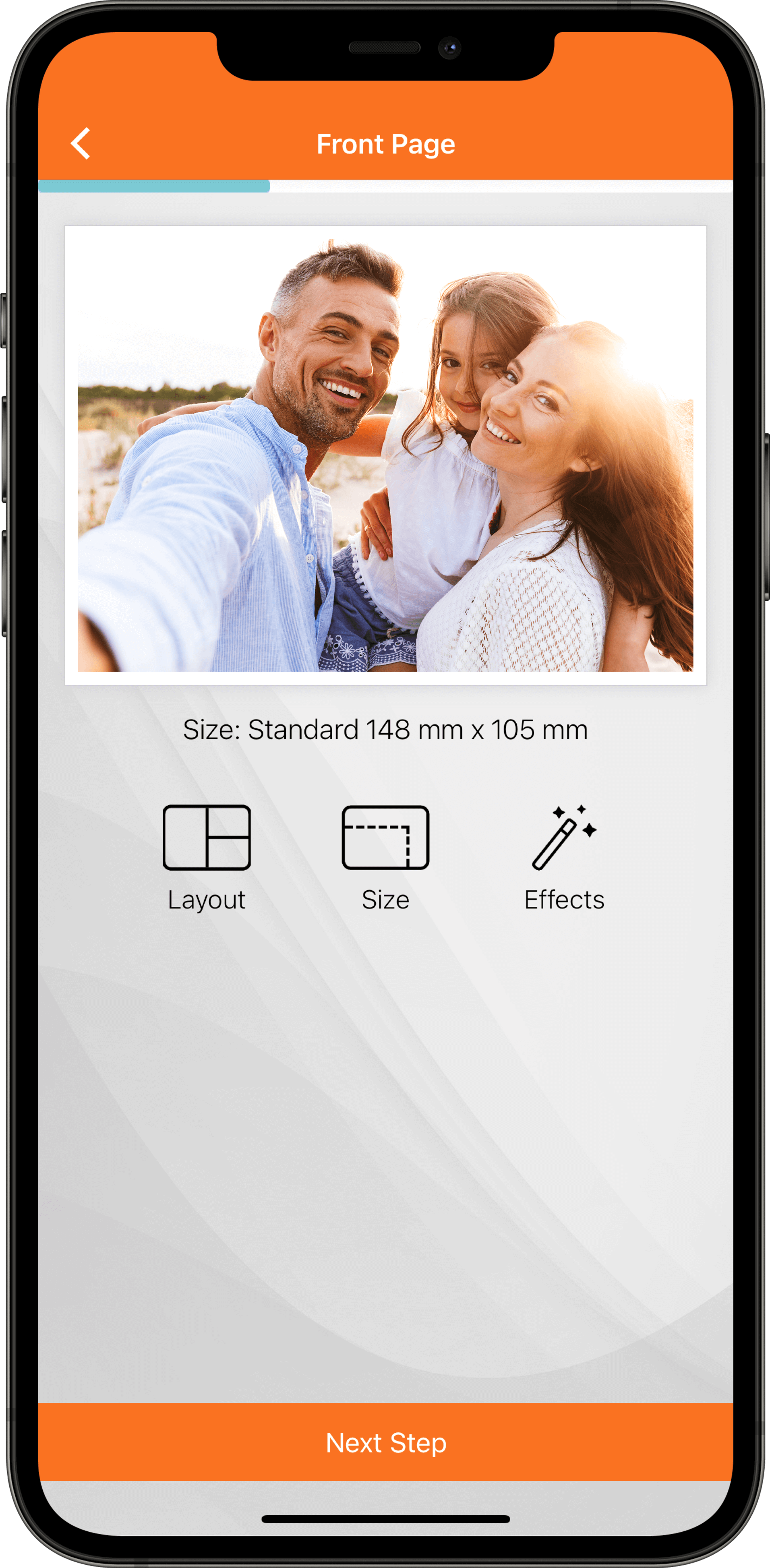 Step 2
Compose a message, select the lucky recipient and check the "Add video" toggle.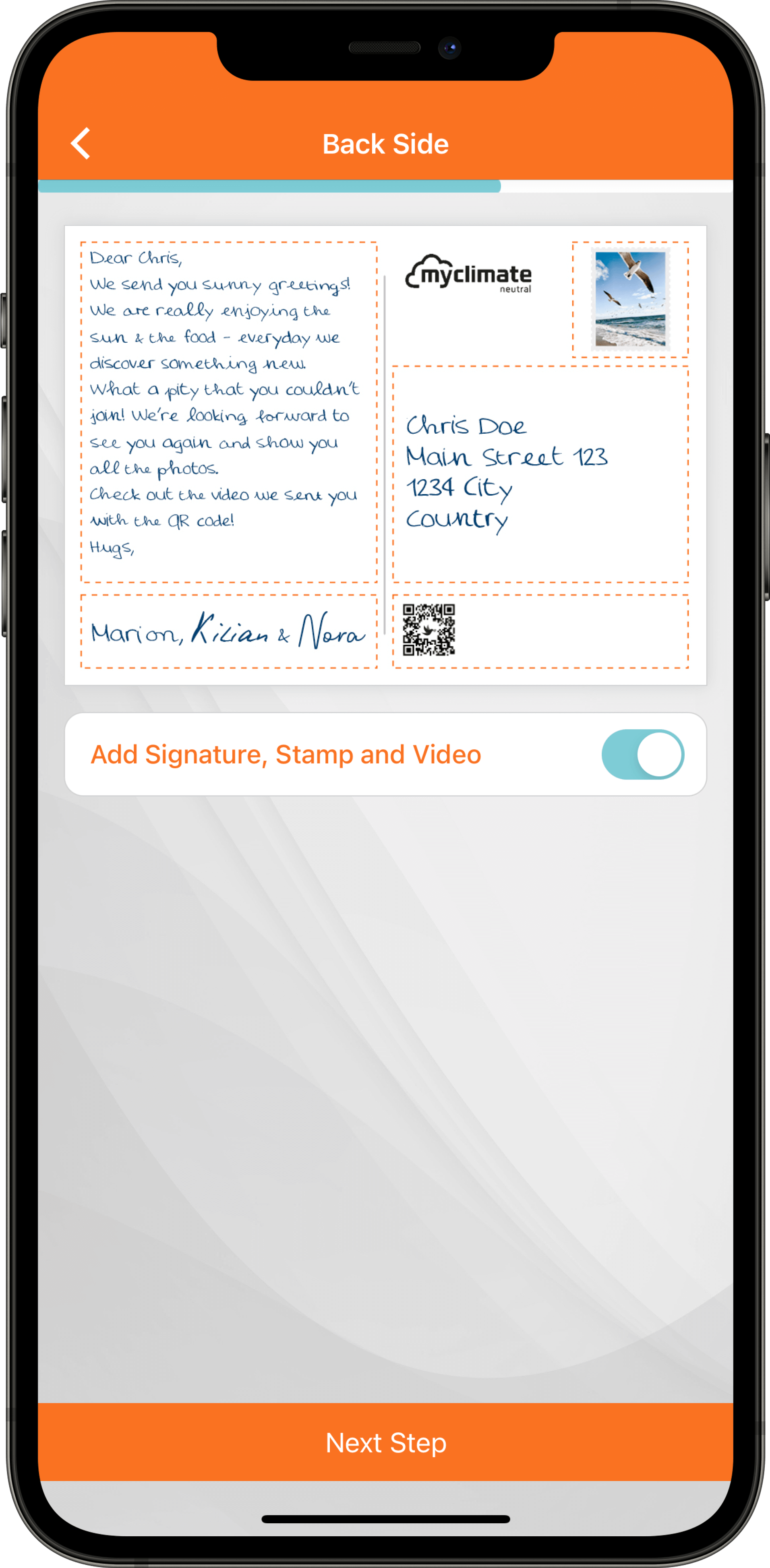 Step 3
Review your Postando & check the front and back of your self-made postcard before final shipping.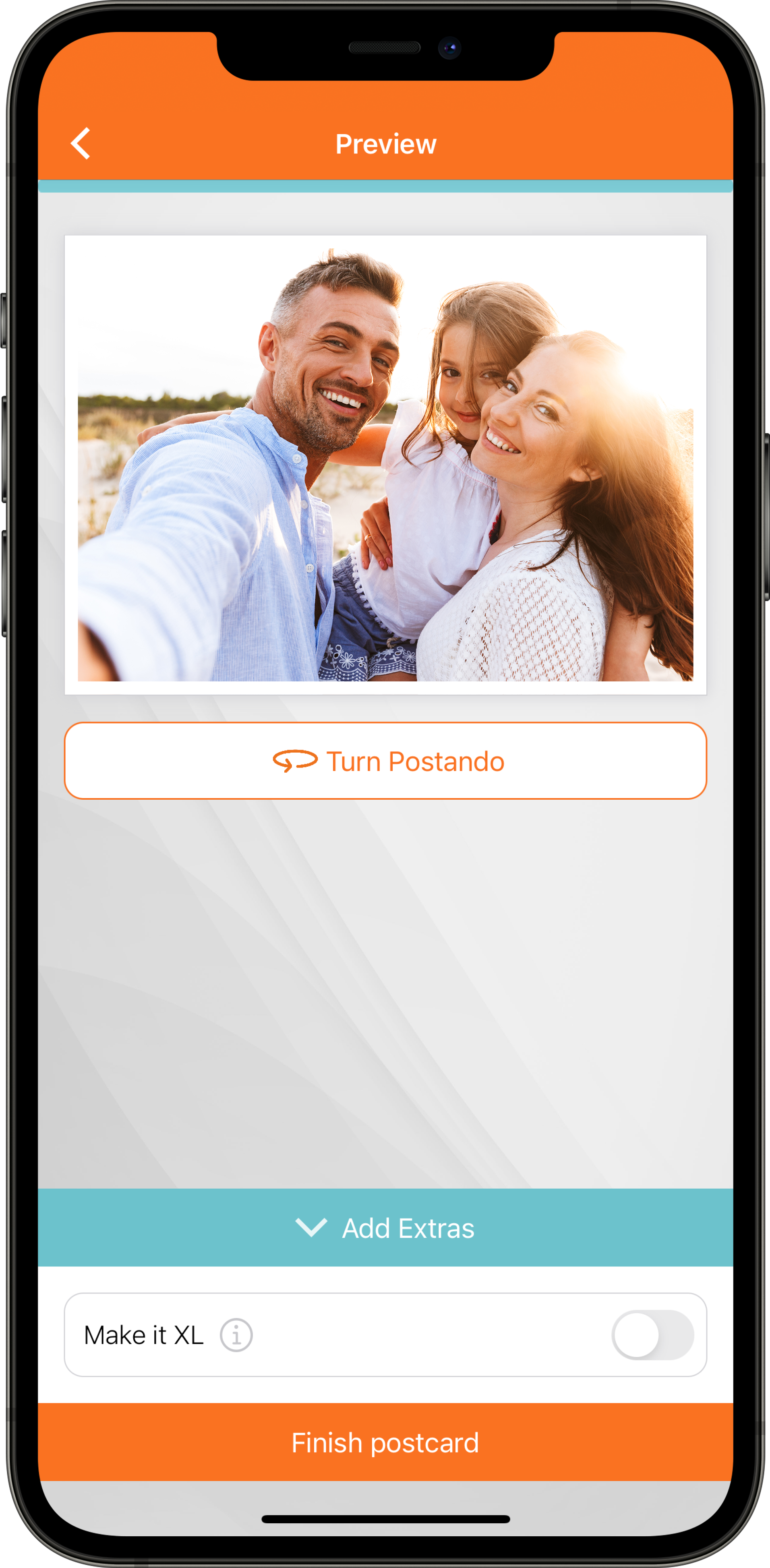 Step 4
Pay and send your Postando directly in your recipient's letterbox to spread great joy.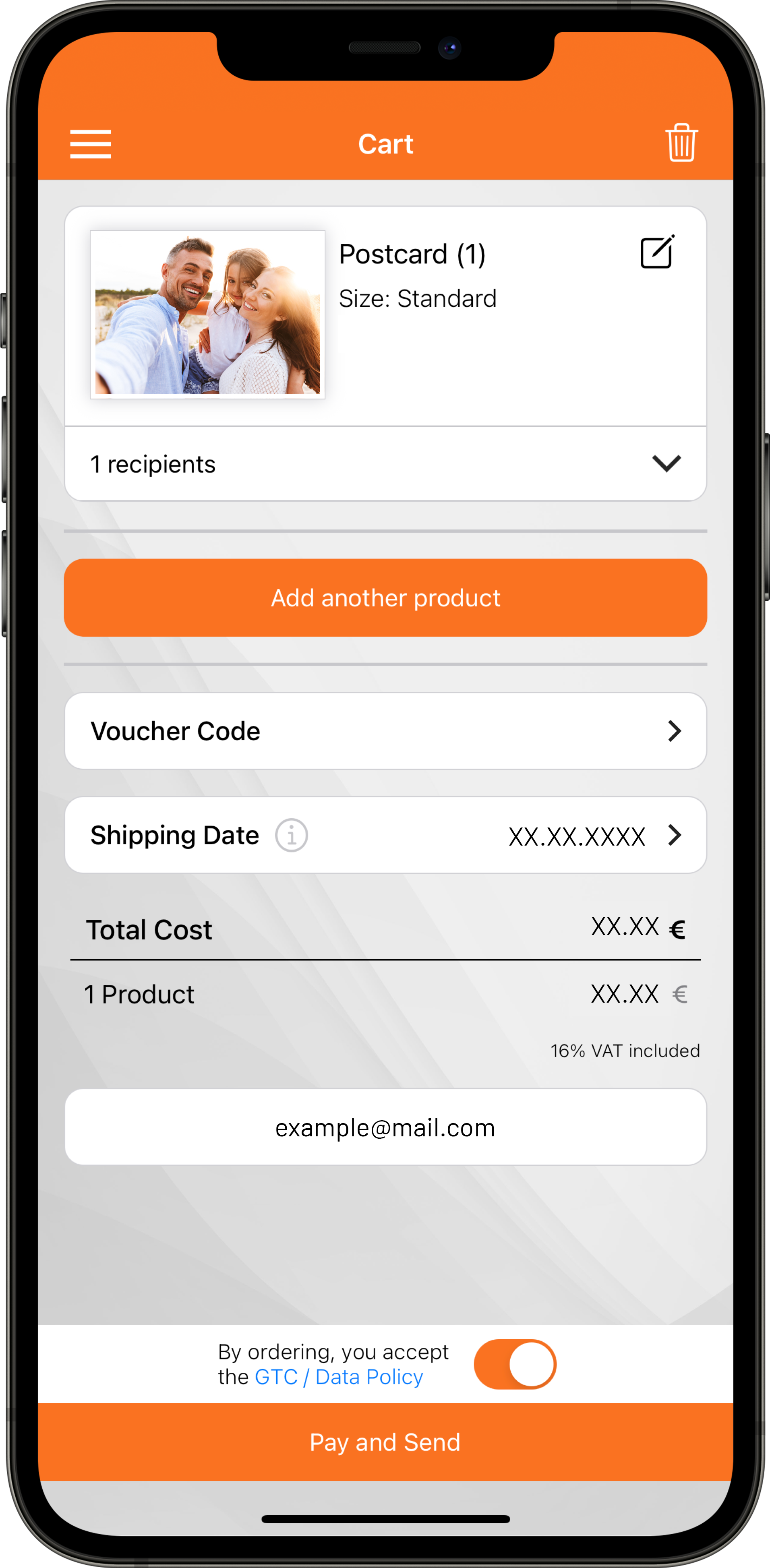 You would like to send your very first Postando and share your special moments with your loved ones as personally as never before? As a welcome gift, we will give you a FREE card, which you can redeem with the code VIDEO!
We are happy to welcome you to Postando!