Every year we ask ourselves the same question: what should I give my family for Christmas? And then there are the best friends who secretly expect a little something. And actually, our colleagues at work, with whom we are in contact almost every day and who always support us, also deserve some attention at Christmas.
To make sure that no one goes away empty handed, but that you don't have to wander through shopping malls every day looking for a suitable present, we have a great alternative for you: a self-designed Christmas card via the Postando Postcards App.
Create long-lasting memories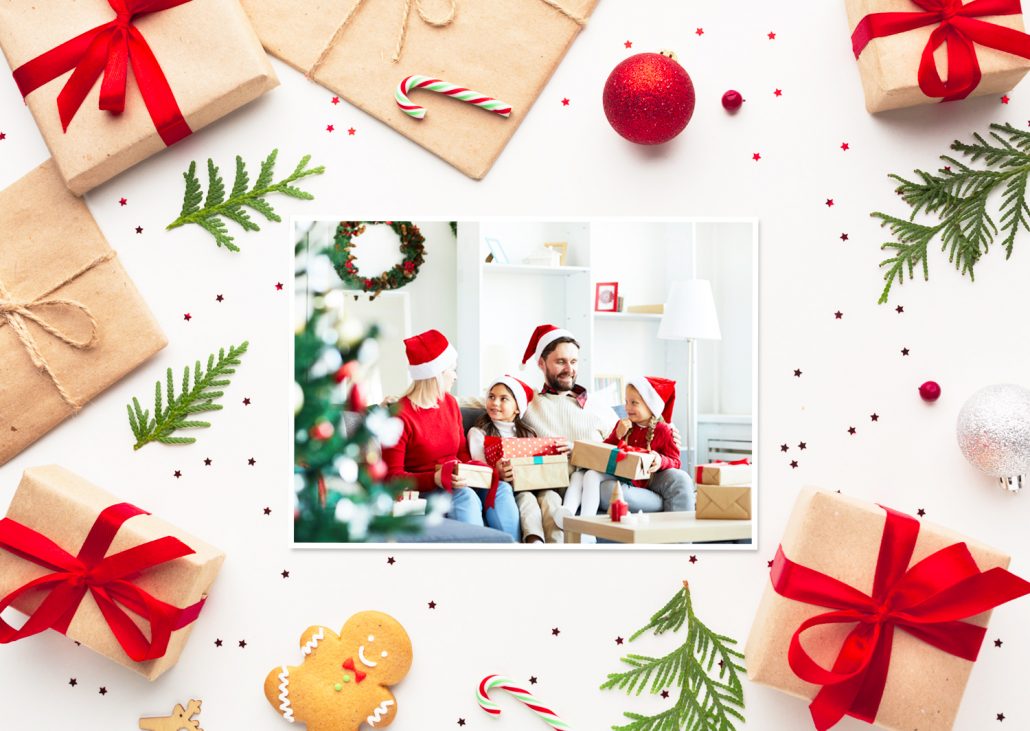 In contrast to a purchased Christmas card, which will be forgotten as soon as the Christmas tree is taken down, your Postando Christmas card will create a long-lasting memory. The best thing is that for the design and dispatch you can stay on your sofa, mumbled in your blanket, and don't even have to put the biscuits out of your hand. At least not from both hands.
Grab your smartphone and you'll become the designer of your own Christmas card.
Of course, there are no limits to your creativity and you can just spontaneously get going and have fun. But if you're still lacking ideas, you can be inspired by our design tips.
And to make sure that you don't have to send your Christmas card under time pressure again this year, you can design it early enough via the app and set the dispatch date in advance.
Create your Christmas card with collages and overlays
The memory cards of our hard drives and smartphones are filled with countless photos of small and big adventures with our favourite people. Snapshots of shared holidays, excursions into nature or fun dinner nights and parties in digital form are quickly forgotten. Use the rainy winter days to dig up great memories and finally bring them back to life as an analogue Christmas card.
Either you choose your favourite photo or you create creative collages or overlays. So you have the possibility to capture the whole year in a creative way.
In the text of your Christmas card, you can then talk about these experiences, say thank you for the time spent together and make new plans together.
Your Christmas card for your colleagues at work
You would like to surprise your work colleagues or maybe even your supervisor with a Christmas card, but you think a Christmas card with personal photos is not serious enough? With the Postando Postcards App you can also choose from countless classic Christmas motifs.The templates can easily be customized to suit your needs.With the Postando Postcards App you can also choose from countless classic Christmas motifs. The templates can of course be individually enhanced with personalised greetings. Of course, you can also create overlays with self-taken photos of your own Christmas tree, home-baked gingerbread house or your great Christmas decoration.
Shoot a funny video for your Christmas card
You can also capture your winter moments on your Christmas card. Videos of funny snowball fights, winter walks through snowy forests or a recording of yourself drinking mulled wine at the Christmas market are guaranteed to put your favourite people in the Christmas mood.
You can link the videos via a QR code on the back of your Christmas card. Your lucky recipients can retrieve it via a simple scan.
Since moving pictures can convey emotions and kind words even more directly, the video function is perfect for your individual Christmas card.
Especially for this year's Christmas we have to master some challenges. Due to the Corona pandemic situation we are unfortunately unable to deliver our Christmas greetings to all our loved ones personally.
Thanks to a Christmas card with a personal video you can give your favourite people the feeling that you are with them despite the distance.
Choose a suitable stamp
Unlike classic postcards, you can even choose a matching stamp for your Postcard via Postando. This makes your Christmas card even more special and individual. How about a photo of your pet as a stamp? Or a portrait of yourself in a bobble hat?
You can also choose an existing stamp from the Christmas section.
Christmas card with vouchers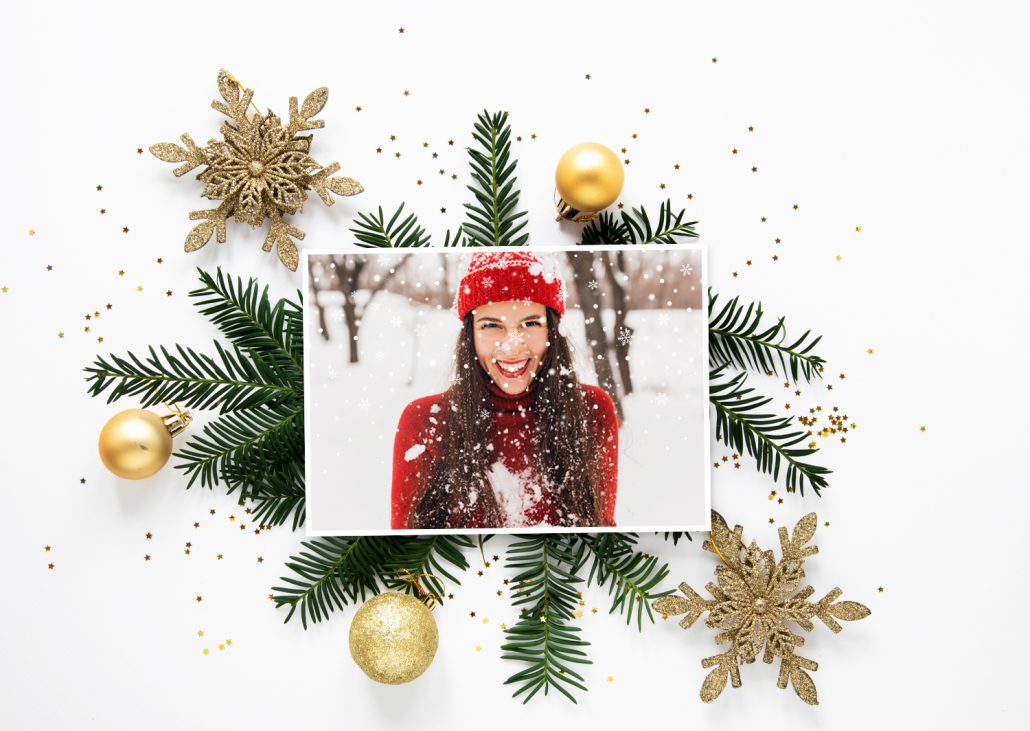 Christmas is known to be the festival of love. Show your love for your favourite people by surprising them with a personal voucher. How about a…
Voucher for ice skating
Voucher for a raclette evening at your home
Voucher for a winter walk with mulled wine
Voucher for a sauna or wellness day
Voucher for sledging together in the mountains
You can either write the voucher text on the back of your Christmas card, or add a greeting text under the photo on the front of the postcard. Besides different colours you can also choose between different fonts.
Apart from the love for our fellow human beings, Christmas should also be about respect for nature. But unfortunately, this important aspect becomes less and less important at Christmas time. The month of December is characterised by countless marketing campaigns, a booming Christmas business and excessive consumer behaviour.
With your self-designed vouchers you can counteract this consumer madness and do good to nature. We print your Christmas cards exclusively on CO2-neutral paper and send them with the GoGreen shipping service of the German Post.
In addition, shared experiences will be remembered longer than unnecessary material gifts.