Autumn brings with it many great sides – the landscape is tuned in magical colors, the autumn weather, from bright sunshine and blue skies to atmospheric fog, always has a surprise and you can finally rest again.
Instead of leisure stress, barbecue parties and countless bike tours, there is now only one thing left on the calendar: taking time for yourself.
It's time to say goodbye to the summer and adjust to the new colorful season. So that you can adapt your home to the colorful color dress of the golden autumn, we have put together 10 autumn DIY autumn decoration ideas. So you will not get bored even on a rainy autumn day!
1st autumn in your vase
What do you think of putting a nice colour accent in your apartment with a small souvenir of your autumn walk?
Especially a rosehip branch,with its bright red fruits is a great autumn decoration idea. The branch is particularly well accentuated in a large, bulbous vase with muted colours.
2. DIY autumn decoration on your table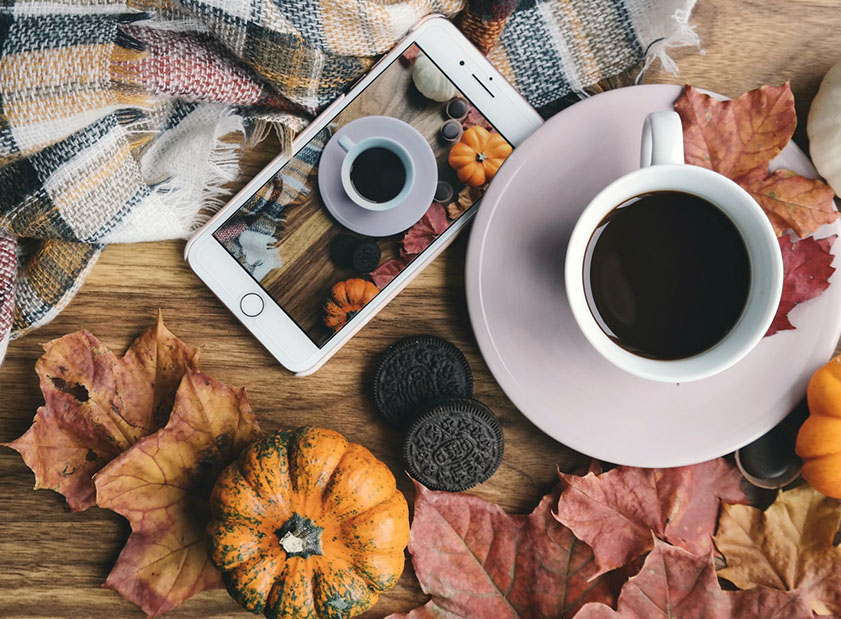 When it gets fresher outside, we like to move the festivities and family reunions back indoors. Your homemade autumn decoration made of natural materials makes the table something very special. A small maple leaf on each plate or typical autumn flowers,such as chrysanthemums or lampion flowers, do great!
Fruits of various shrubs are also perfect as autumntable table decorations. For example, you can use sea buckthorn berries, firethorn or cranberry as small accents in the middle of the table, or wrap small branches around the cutlery. Combined with a small collection of cones, a small still life is created, which is guaranteed to create an autumnal atmosphere.
But surprise your loved ones not only with your homemade table decoration, but also with a creative invitation to the autumn dinner. With Postando you can add autumnal colours and an individual text to your self-designed photo postcard. So the next pumpkin soup meal is guaranteed to be the personal autumn highlight of your guests!
3. DIY autumn decoration with plant print
This decoration idea is quite uncomplicated and takes almost no time. Simply pin the back of your collected leaves and flowers with acrylic paint, wall paint or watercolors and then print them on paper. Framed on the wall, the plant prints look like small works of art! You can also clamp them between two Plexiglas panes and then use them as coasters on the table.
4. Luminous DIY Autumn Decoration
The days are getting shorter and cooler. Warm candlelight is the ideal light source for a cosy autumn evening – whether on the balcony or in the living room. For example, you can simply use jam or wake-up glasses and fill them with natural finds. You can also tie pressed leaves with a beautiful yarn around the autumnal candle holder.
If you like it minimalist, you can also simply place candles in muted brown and beige tones on a small, horizontally sawn tree stump.
5. Autumn postcard about Postando
Don't forget your loved ones between all the great autumn walks, cosy film and cooking evenings and craft afternoons!
Let them share your personal autumn moments with an autumnal postcard. Find a favorite photo and send it in the form of a postcard via the Postando app. The Postando video function allows you to share your favorite people even more unadulterated in your autumn highlights.
Since we take over the printing and shipping you don't lose any time and can continue to focus on your DIY autumn decoration.
6. DIY autumn decoration with ornamental pumpkins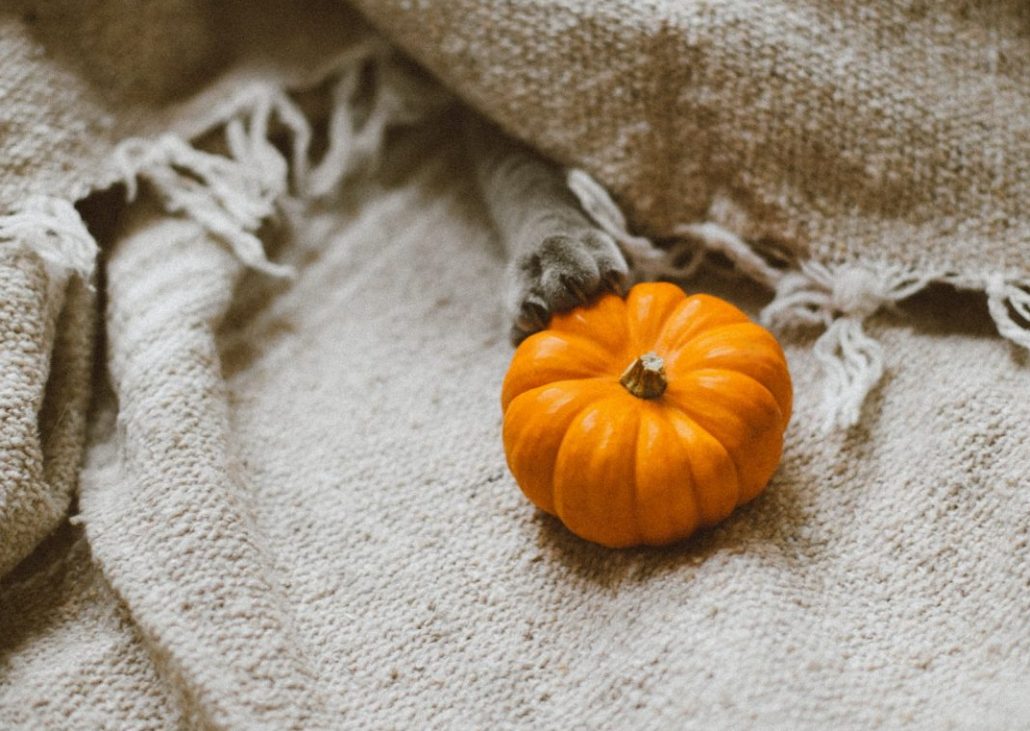 You can carve different patterns into the pumpkin and fill them with a candle. But if you want to make a more unusual pumpkin lantern this autumn, you can also simply drill a few holes and then put the lights of a string of lights from the inside. If you have a very large pumpkin, you can also fill it with water after hollowing it out and place floating tea lights combined with autumn leaves on the water surface.
7. Refrigerator magnets made of wooden discs and acorns
You want to make autumn decoration yourself from natural materials, which not only looks good but is above all functional?
Then, on your next walk, collect acorns, chestnuts and a branch from which you sown about 1 cm wide slices. Now you only need small magnets, which you attach to the various finds and you can decorate the refrigerator door with your autumnal DIY magnets.
8. Homemade dragon
Don't just beautify your four walls with creative DIY autumn decoration. Autumn is the ideal time of year to spend unforgettable moments outdoors and let dragons rise – and with a homemade dragon, it's even more fun! Here you will find a more detailed handicraft guide and all the necessary materials. There's even a great upcycling guide on how to create a flying kite using a garbage bag.
9. Homemade Pumpkin Pesto
This isn't a DIY autumn decoration idea, but crafting makes you hungry after all. And a homemade and healthy pumpkin pesto is the best way to use the remnants of your hollowed-out pumpkin decoration.
For 4-5 portions (approx. 500g) you need:
250 g Hokkaido Pumpkin
2 tbsp oil for frying
60 g pumpkin seeds
70 g Parmesan
2 cloves garlic
180 ml olive oil
Salt and pepper
After you have washed and deseeded the pumpkin, you can cut it into small pieces and fry with oil for 8-10 minutes.
Meanwhile, rub parmesan and roast the pumpkin seeds in a pan without fat.
Then you have to peel the garlic cloves, chop them and add them to the pan just before the pumpkin's cooking time.
Finally, put the pumpkin, parmesan, the roasted pumpkin seeds and the olive oil in a blender, process to a creamy mass and season with salt and pepper.
10. Pumpkin Milkshake
Even a pumpkin milkshake is the perfect strengthening in your creative craft break. To do this, you must mix three pieces of baked pumpkin with 200 ml (plant) milk, 3EL maple syrup or agave syrup and half a teaspoon of cinnamon and puree creamy in a blender. Optionally, you can also add ground cloves, cardamom or ground ginger.