SEND Congratulation cards WITH THE POSTANDO POSTCARD APP
When it comes to congratulations, most people think of birthdays first. But just as anniversaries or other holidays are a perfect opportunity to pay attention to close-ups with an individual congratulatory card. In our fast-paced times, quick-taped words in an email or a fleeting call have become the classic way to bring happiness. Just try to be different and create honest emotions with your self-designed congratulationcard.
Wherever you are and no matter what occasion you wish your friends luck - you only need your mobile phone and you can create your individual Postando congratulationcard and send it online. Since your congratulations card now stands out even better from other congratulations, you have the opportunity to even attach a real video. This definitely makes your self-made congratulations card unique.
Whether it's birthday congratulations to the other end of the world, or just a little attention to friends in your immediate surroundings: we take care of shipping for you!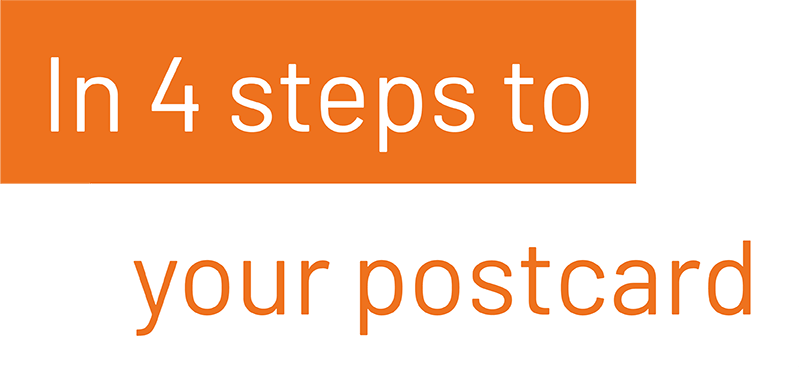 1st step
Choose the format of your Congratulation card and use your own photos or numerous templates.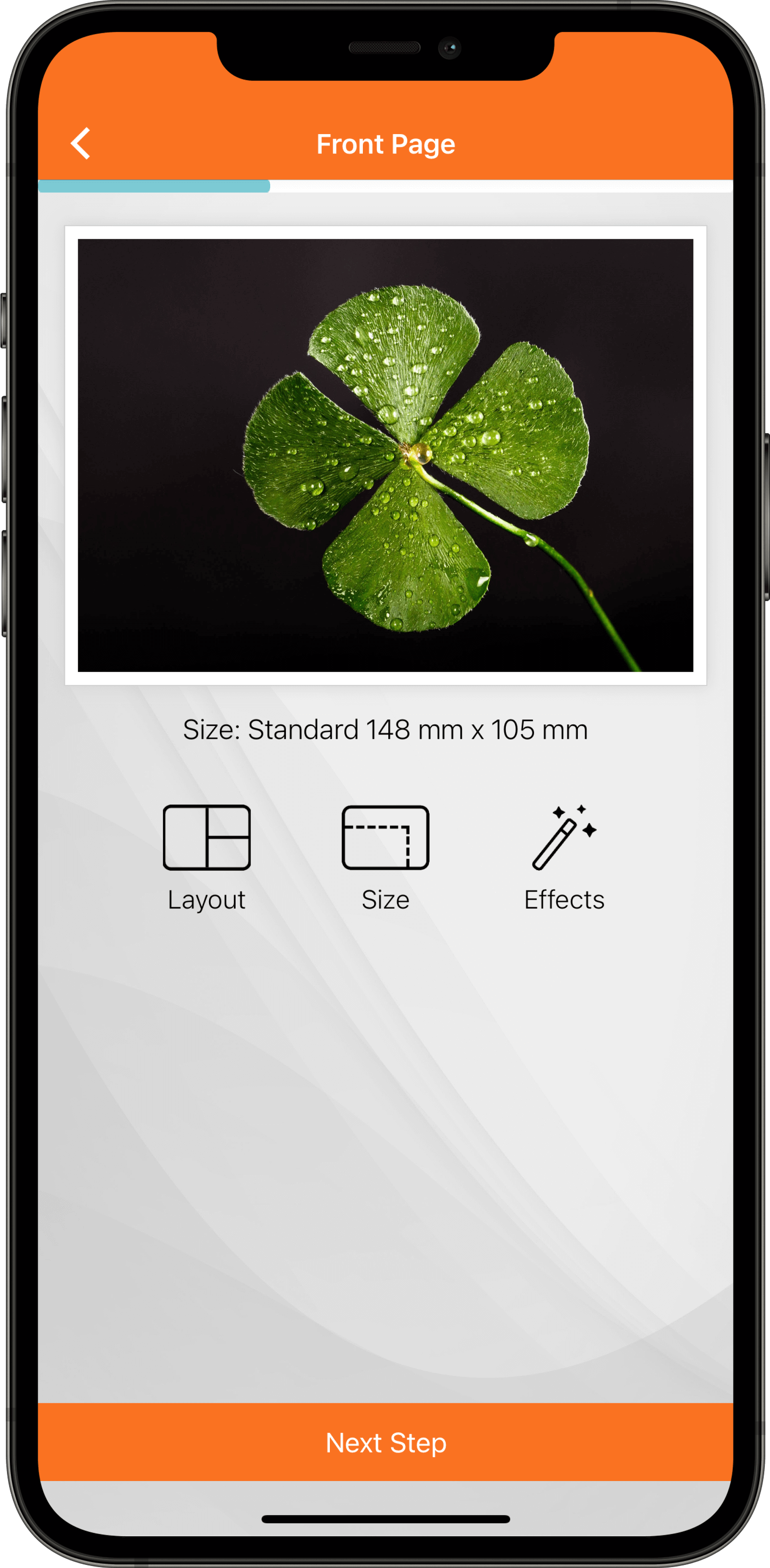 Step 2
Compose your personal message and choose the happy recipient of your Congratulation card.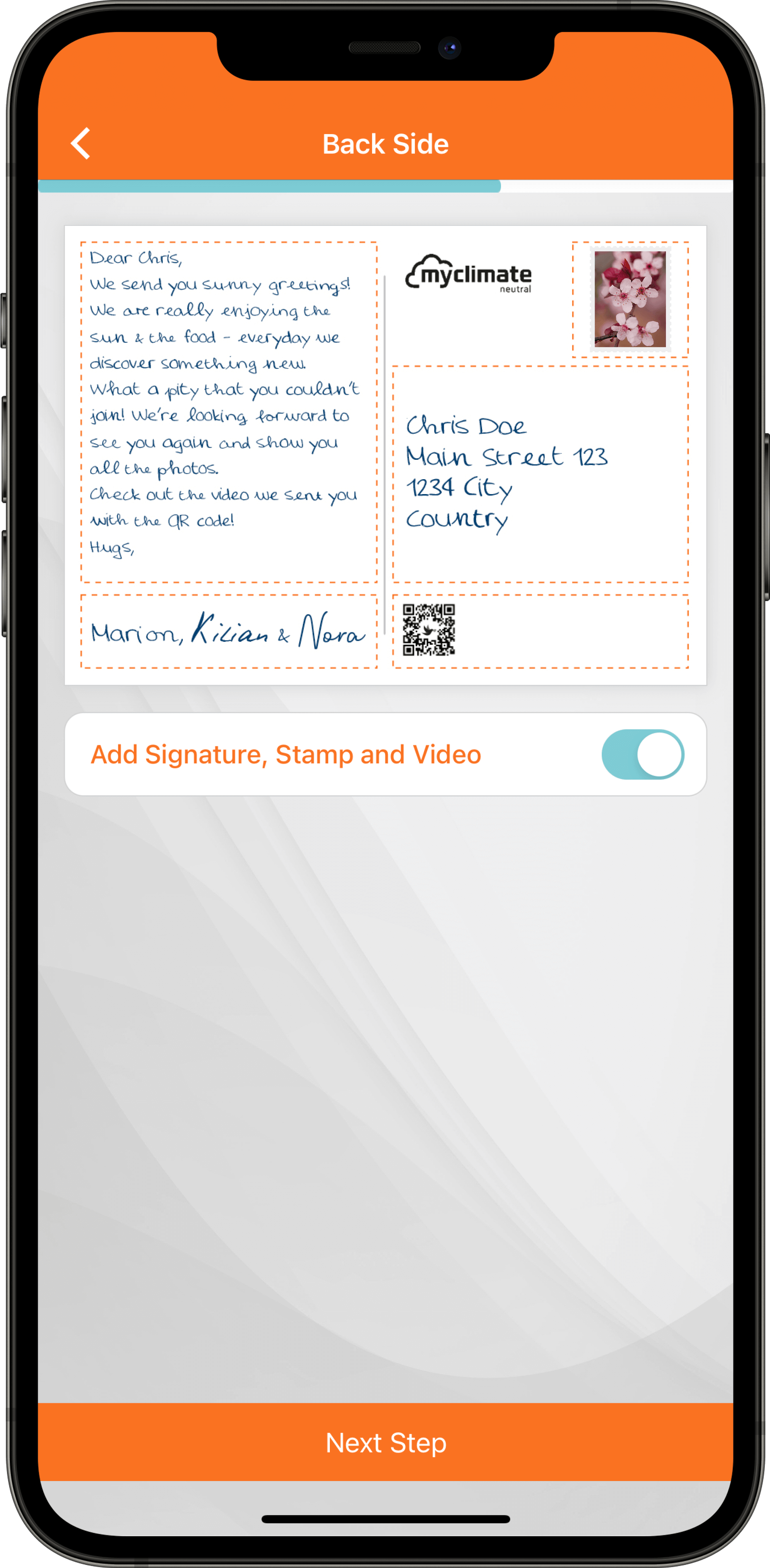 Step 3
Review your Congratulation card & check the front and back of your self-made postcard before final shipping.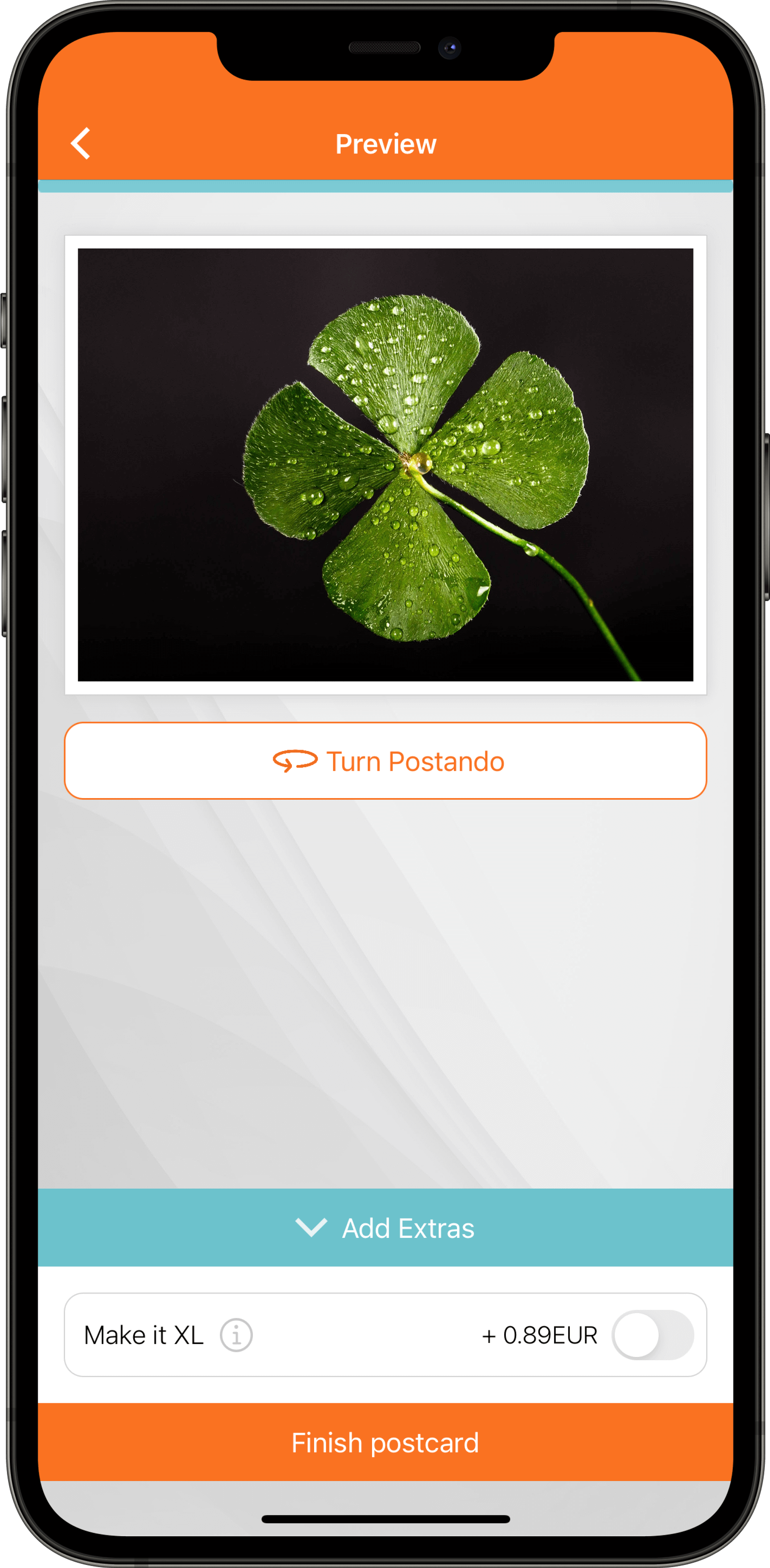 Step 4
Pay and send your Congratulation card directly in your recipient's letterbox to spread great joy.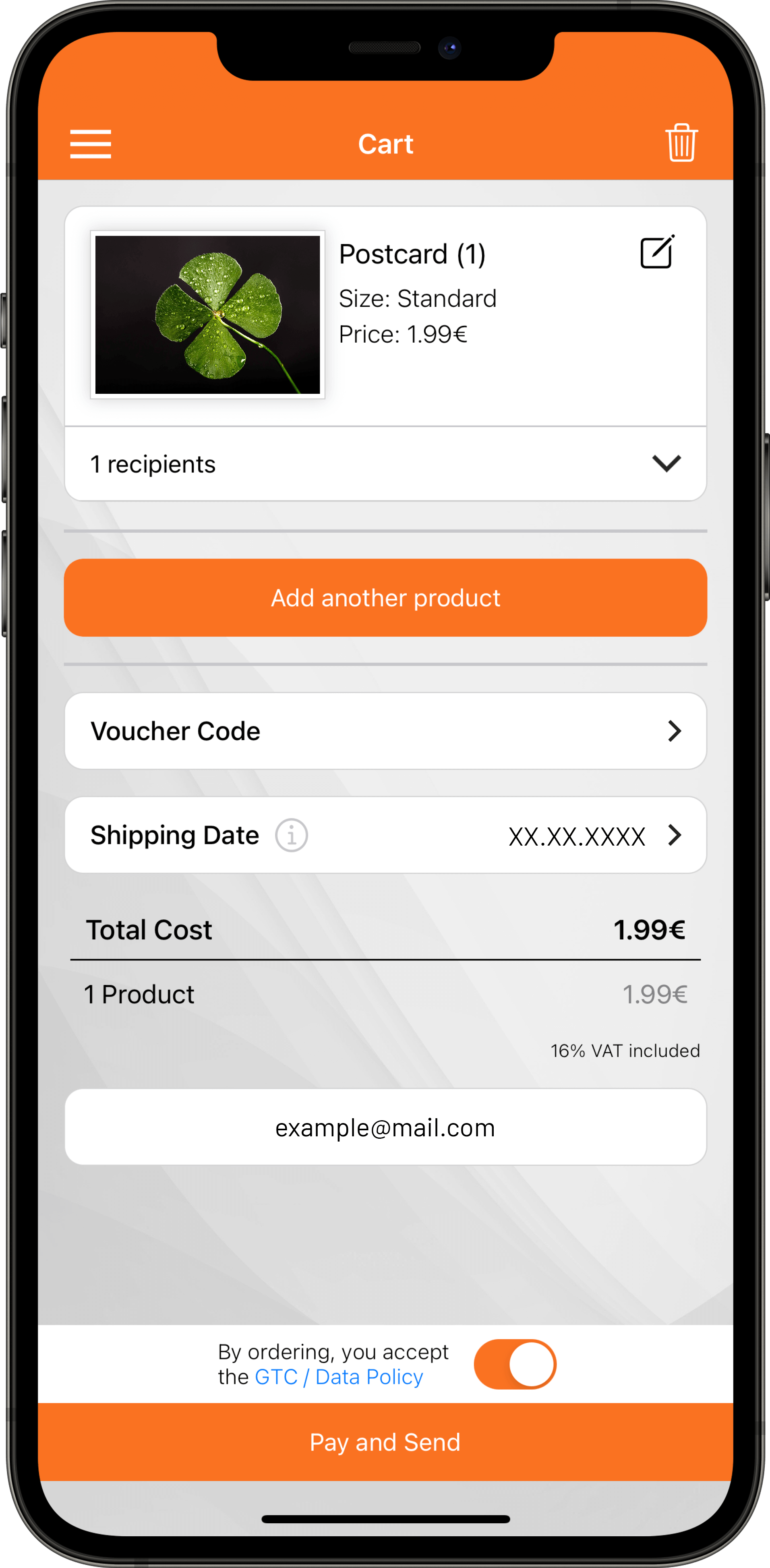 Our promise to you
Individual cards
With Postando you can customize your personal Congratulation card with your own photos. No need for standard postcards anymore.
Simple & time-saving
Create your own Congratulation card in just a few steps: Select your picture, write a message, add a recipient & send.
Worldwide shipping
Whether to Germany, Thailand or the US – we deliver your Congratulation card worldwide for only 2,49€ per card.
Integrated video function
Share your breathtaking moments also in moving images, by simply adding a video to your Congratulation card with the use of a QR code.
No registration
You do not need to create an extra account with us. Just download the app and send postcards - without registration & without entering your data.
Sustainable
Together with myclimate we are committed to protect our environment. Every Postando is printed and sent climate-neutral.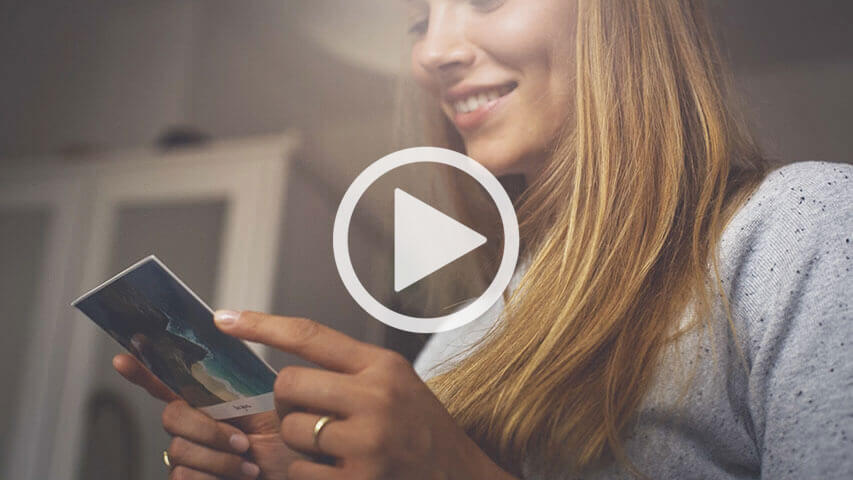 The congratulatory card – a small gesture that does great things
When can I send congratulatory cards?
There are an incredible number of occasions when you can send congratulatory cards! Not only does a newly married couple enjoy a little attention, but also a passed bachelor's degree deserves positive words.
Birthday Happy Cards
Sending a wall entry for your birthday on Facebook or sending congratulations via WhatsApp is no longer up-to-date. On such a special day at the latest, it is time to finally show your loved ones how important they are to you. Create an individual congratulatory card with a photo of you both, which evokes common memories and maybe even gets a place on the living room wall. Of course, it is also possible to select one of the pre-made birthday congratulation cards and supplement them with personal congratulations.
Do you need more tips and ideas to conjure up an individual unique piece from your birthday congratulations card? Then don't hesitate any longer and let yourself be inspired under the heading Birthday Card. To make the recipient feel like you're with him despite your distance, you can also attach a personal video to your personal congratulatory card. Who is not happy about a self-sung birthday present of his friends or family?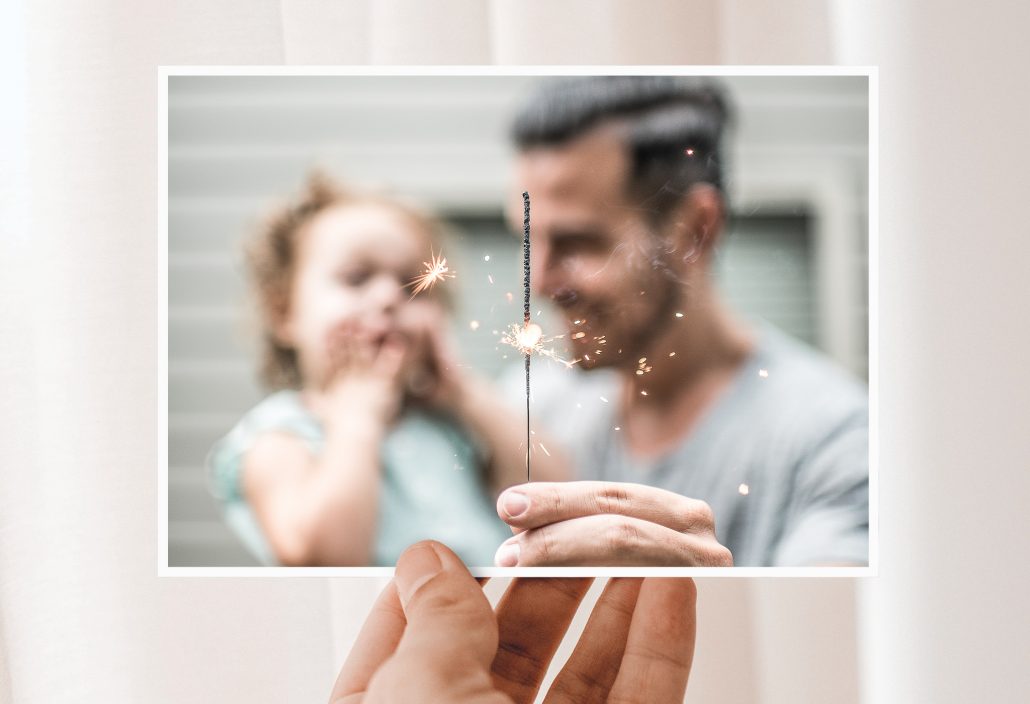 Congratulations cards for the wedding
Get out of the countless congratulatory cards the couple gets on their most important day! Send them an online congratulatory card and congratulate them on their big day. Maybe you have a funny snapshot of your baby boy's farewell, or you'll find an old photo of yourself with the newly married couple. A congratulatory card for the wedding can also be a thank you card, in which you thank you for the great party and the moments experienced together. Is the dream wedding taking place at the other end of the world and you can't participate? This is no problem, because Postando sends your congratulations card worldwide for only 1.99€.
Congratulations cards for successes
Send your loved ones an individual congratulatory card and congratulate them on professional successes, such as a completed school or university degree, or on a long-awaited job promise. But especially at times when you don't see your friends because they retreat behind their stacks of books, you should think of them. Encourage them to persevere and show them that you think of them with your thumbs crossed.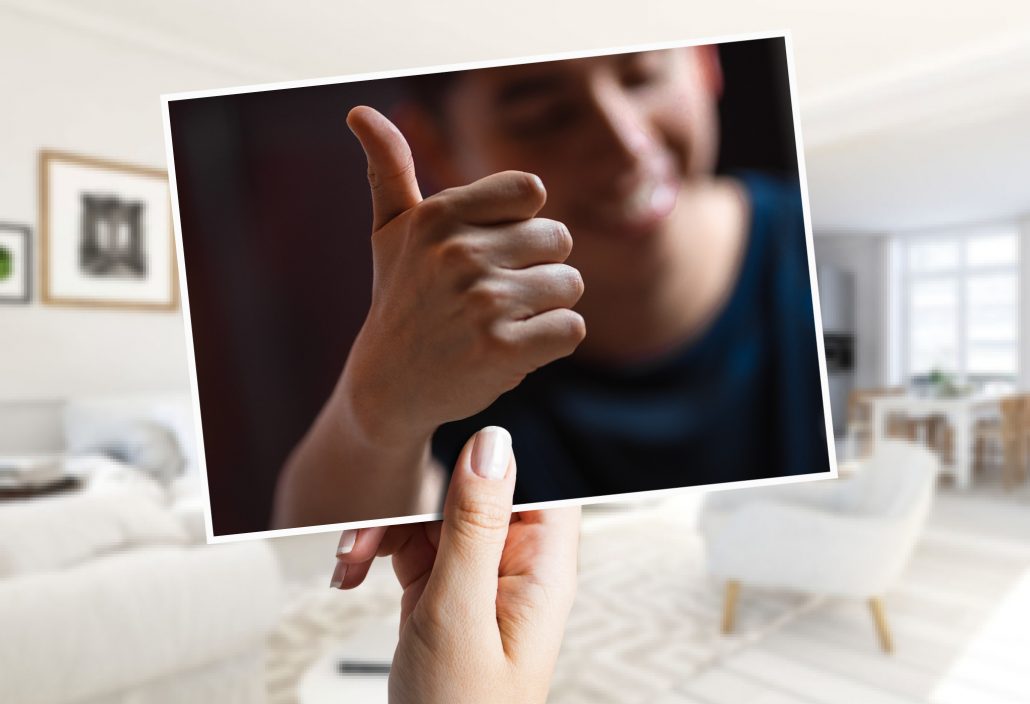 How do I create individual and special greeting cards?
There are many opportunities to celebrate. But how do you best congratulate the people who are close to you and celebrate an important day? You don't need a great gift to express your concern. A personally designed congratulatory card, which is combined with an individual photo and apt words, usually touches the recipient more profoundly and long-lasting.
In order to meet the taste of the recipient with your congratulatory card, you must use your knowledge of the recipient. Take a moment and think about the motifs, colors or photos the recipient likes. For example, does he have a favorite poet? Then add his words to your personal congratulations by quoting a suitable quote. Sending photos in particular is very popular, as they are very personal and radiate what cannot be put into words.
To make your congratulations card unique, we provide you with numerous options. Choose between a variety of design templates and add text, photos, and videos. You can not only customize the front and back depending on the taste and occasion, but you can also choose between different formats. You can't choose between all your great pictures? Then just send a Maxi postcard and design your personal photo collage on the front.
Since the handwriting is of great importance especially in our advanced digitized age, you can complete your personal congratulatory card with a handwritten signature. Despite the various functions, you can easily find your way around our system and can even send your individual congratulation card easily via the Postando Postcards app.
What else are you waiting for? Make a little friend to a loved one today!
Known from