SEND Birthday cards WITH THE POSTANDO POSTCARD APP
You don't have time to toast your new year together with your loved ones? Show them your appreciation differently, with a small and creative surprise. This will certainly put a smile on the birthday child's face on his big day. You wonder how? You don't have to worry about that - because we at Postando will help you!
Use the Postando Postcards app to create your individual birthday card online and supplement it with homemade pictures and birthday congratulations.

Whether it's a pre-made birthday card, a reminder of shared experiences with an individual photo, or a self-designed voucher as a birthday present – you need nothing but your smartphone for all of this. And the best part is that we even ship abroad. Be inspired by our tips and take the design of your birthday cards into the attack today.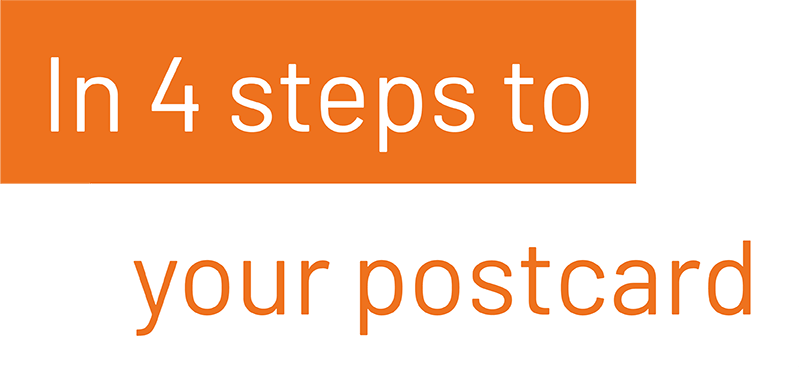 1st step
Choose the format of your Birthday card and use your own photos or numerous templates.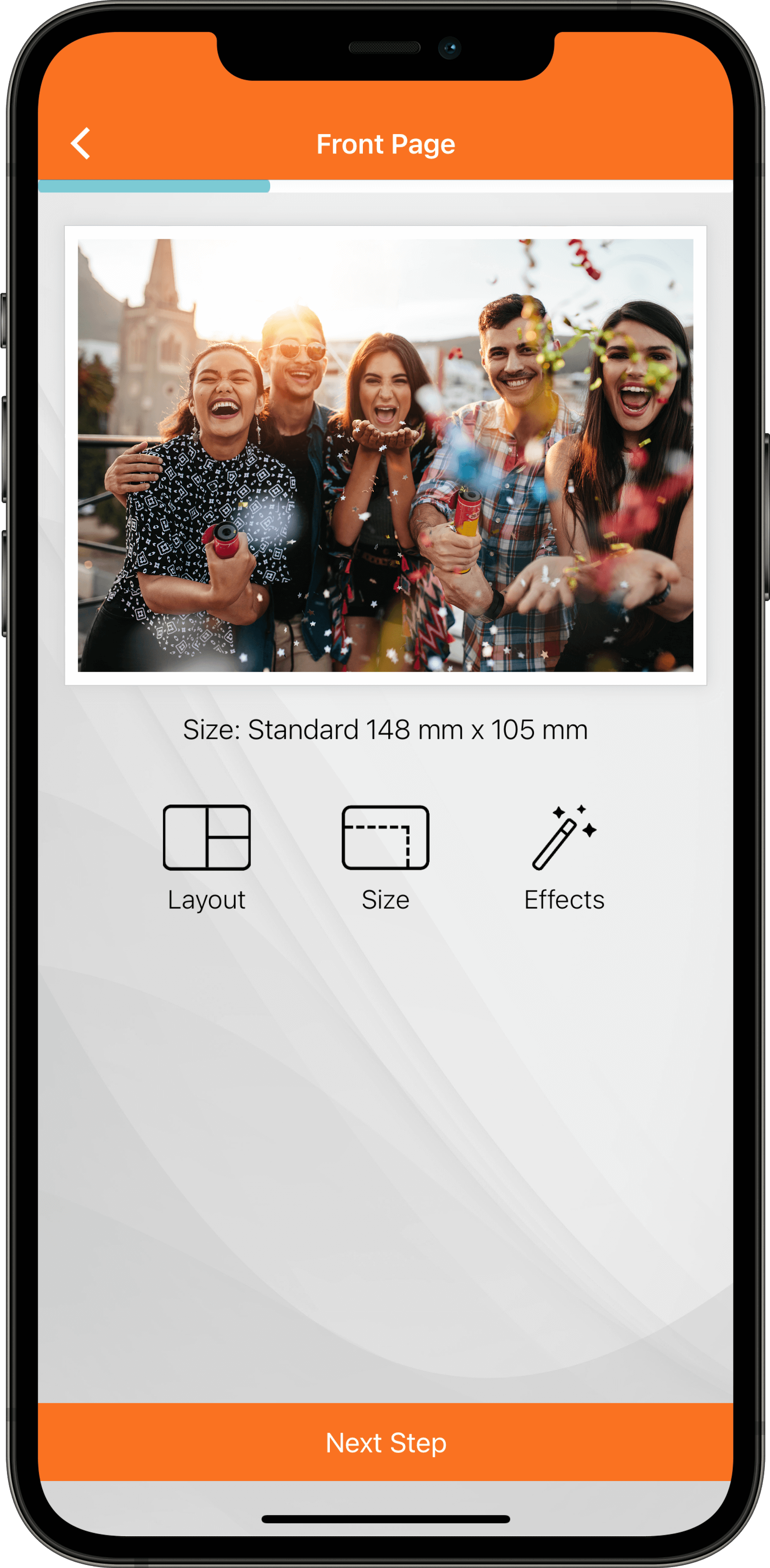 Step 2
Compose your personal message and choose the happy recipient of your Birthday card.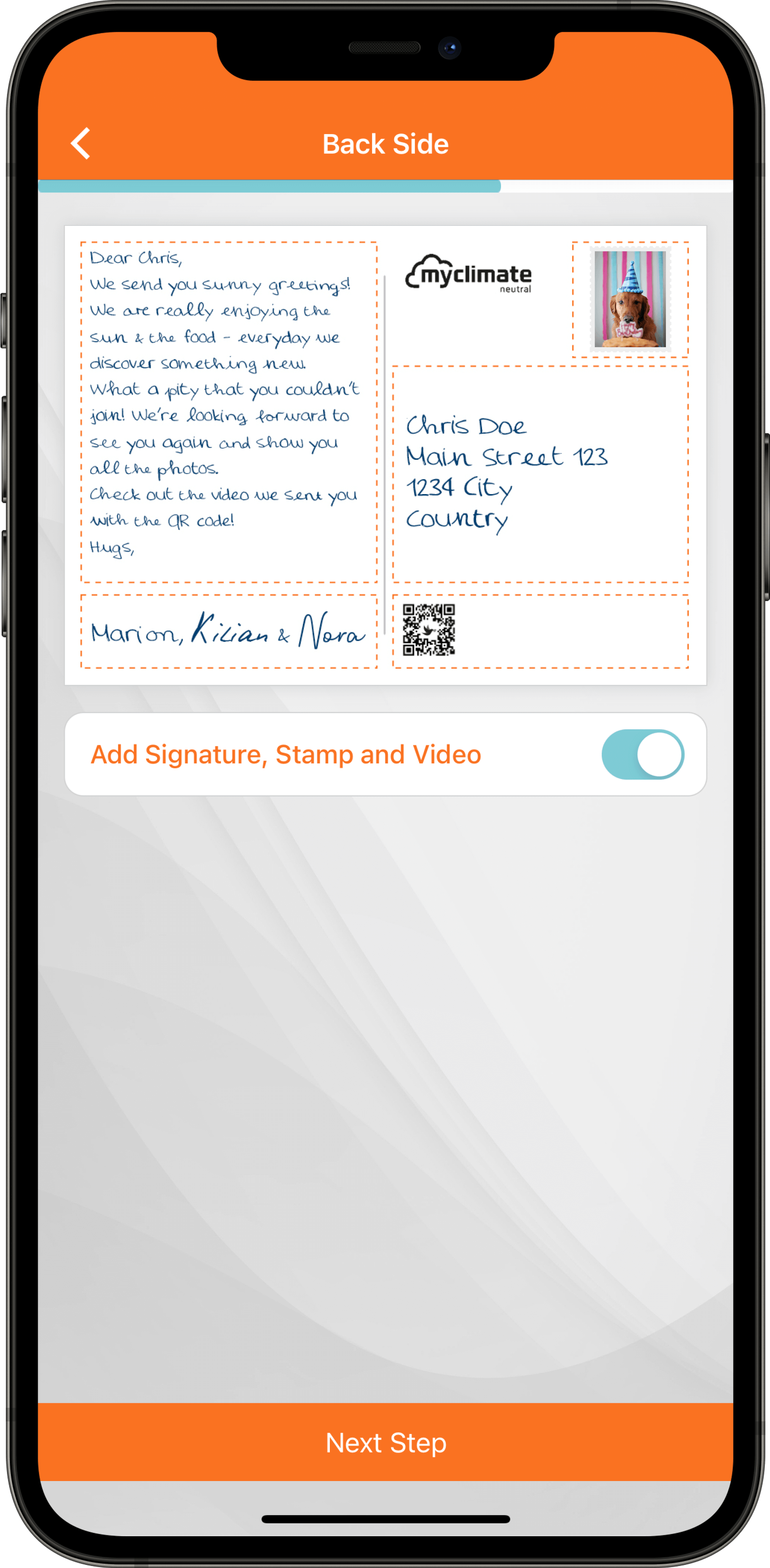 Step 3
Review your Birthday card & check the front and back of your self-made postcard before final shipping.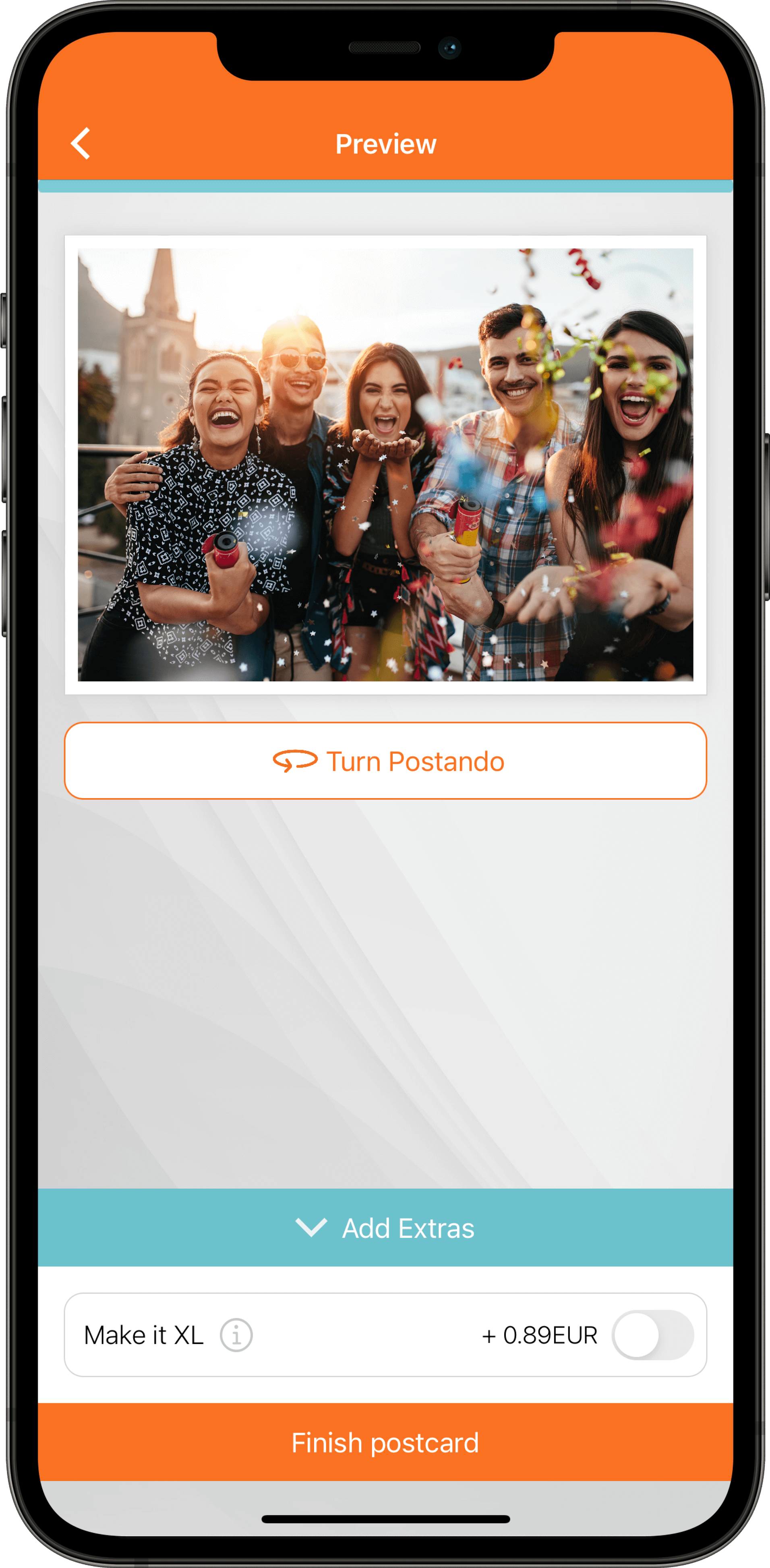 Step 4
Pay and send your Birthday card directly in your recipient's letterbox to spread great joy.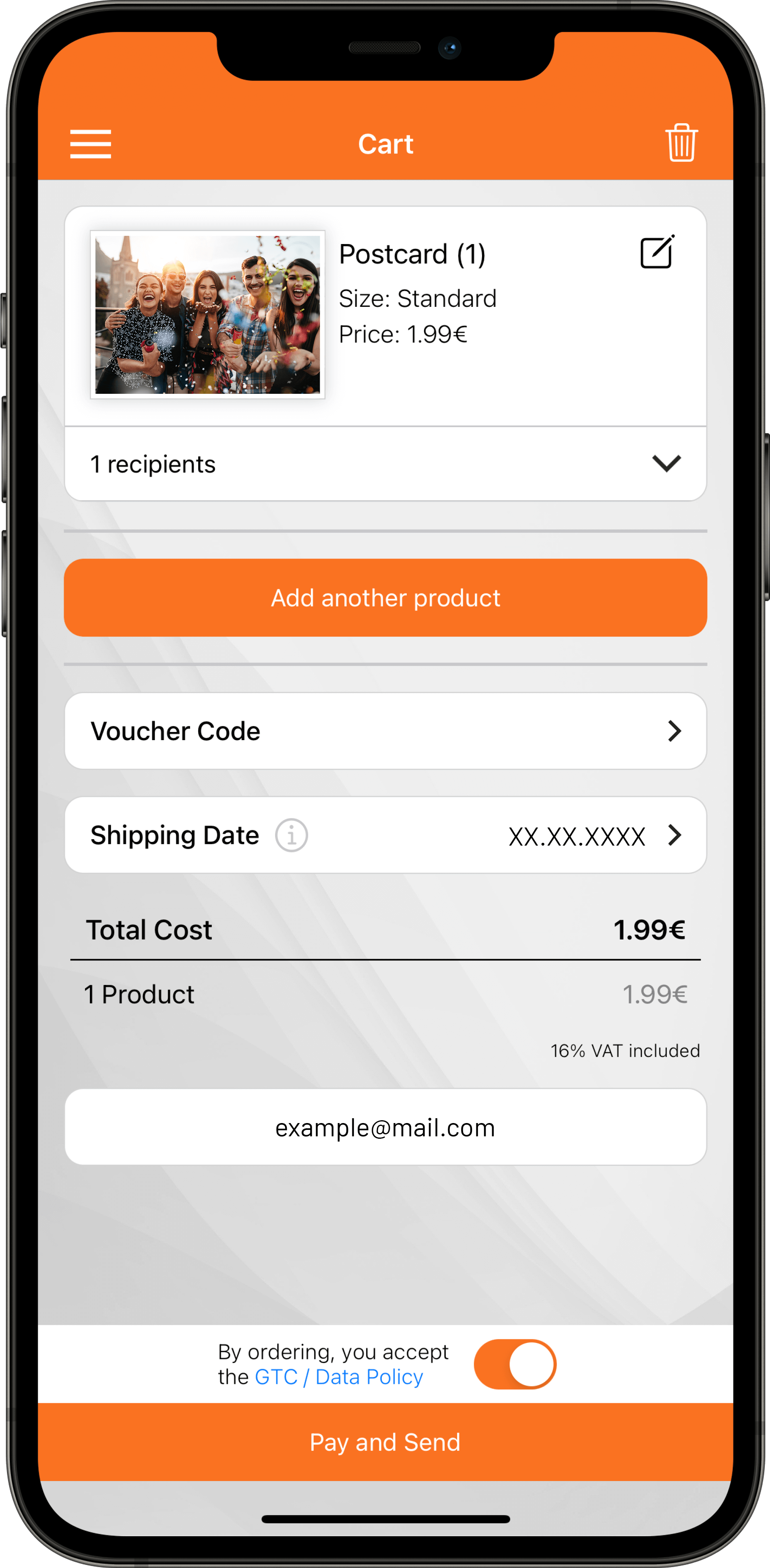 Our promise to you
Individual cards
With Postando you can customize your personal Birthday card with your own photos. No need for standard postcards anymore.
Simple & time-saving
Create your own Birthday card in just a few steps: Select your picture, write a message, add a recipient & send.
Worldwide shipping
Whether to Germany, Thailand or the US – we deliver your Birthday card worldwide for only 2,49€ per card.
Integrated video function
Share your breathtaking moments also in moving images, by simply adding a video to your Birthday card with the use of a QR code.
No registration
You do not need to create an extra account with us. Just download the app and send postcards - without registration & without entering your data.
Sustainable
Together with myclimate we are committed to protect our environment. Every Postando is printed and sent climate-neutral.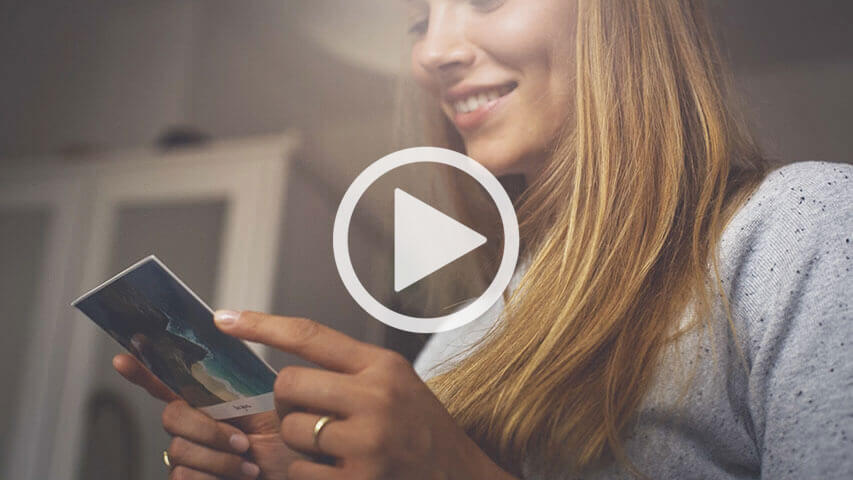 How beautiful that you were born! – Tips for writing birthday cards
When do I write a birthday card?
Even if your friend does not celebrate his big day until the weekend or even weeks later, you should congratulate him on the date of his actual birthday. After all, the birthday magic comes from the fact that this one is honoured on a special day and is remembered for the birthday child.
Even if you forget a birthday, you shouldn't give up a congratulationout out of shame. There are countless ways to humorously pack late birthday congratulations. Either create a birthday card that addresses your delay, or refer to it in your text. For example, you could draw a snail on a map and integrate your subsequent birthday congratulations into a speech bubble above it.
What do I write on my birthday card?
The more personal your birthday wishes are in the formulation as well as in the design, the more you can express how much you value the birthday child. To consider individual desires that are not on any card, it is important to take enough time. Find out what connects you and show what character traits your card recipient sits with and value it the most. You can also discuss shared experiences to evoke beautiful memories through your self-designed birthday card.
Beyond that, consider what you really want for your birthday child. Maybe in his old year not everything went perfectly or it is facing an important decision. So you can show your friend that you stand behind him and want him strength for the future. Overall, it is important to find your own words for the birthday child and write concrete things on the birthday card instead of remaining general and nothing to say.
Another way to put a smile on the recipient's face is to think about a personal poem or rhyme. In combination with philosophical quotations, you are guaranteed to create an unforgettable unique piece.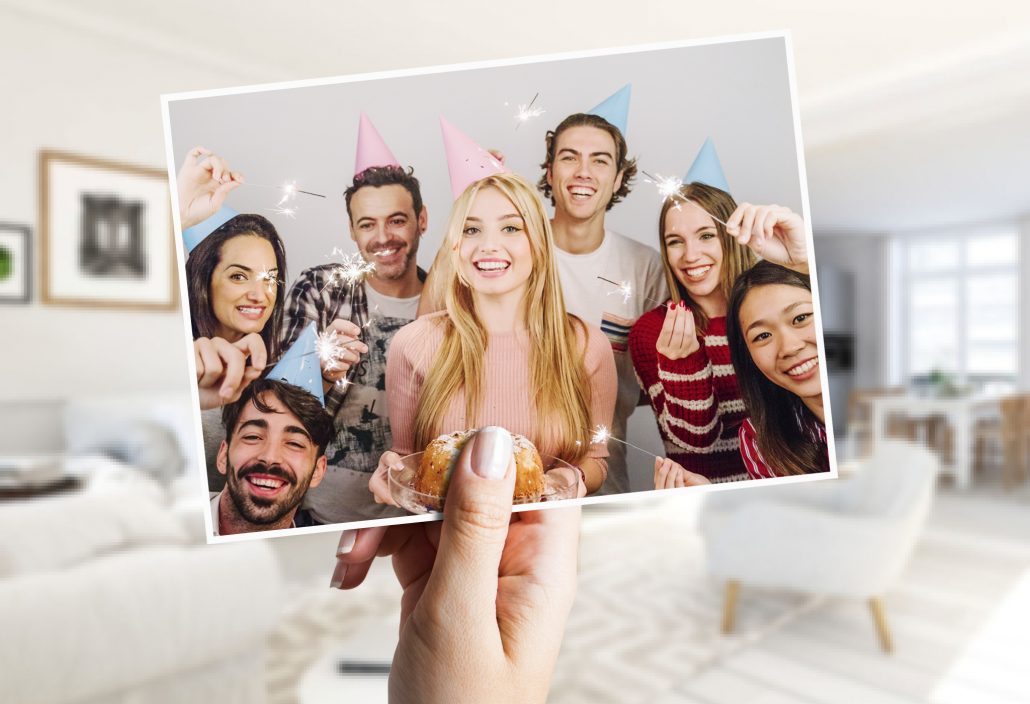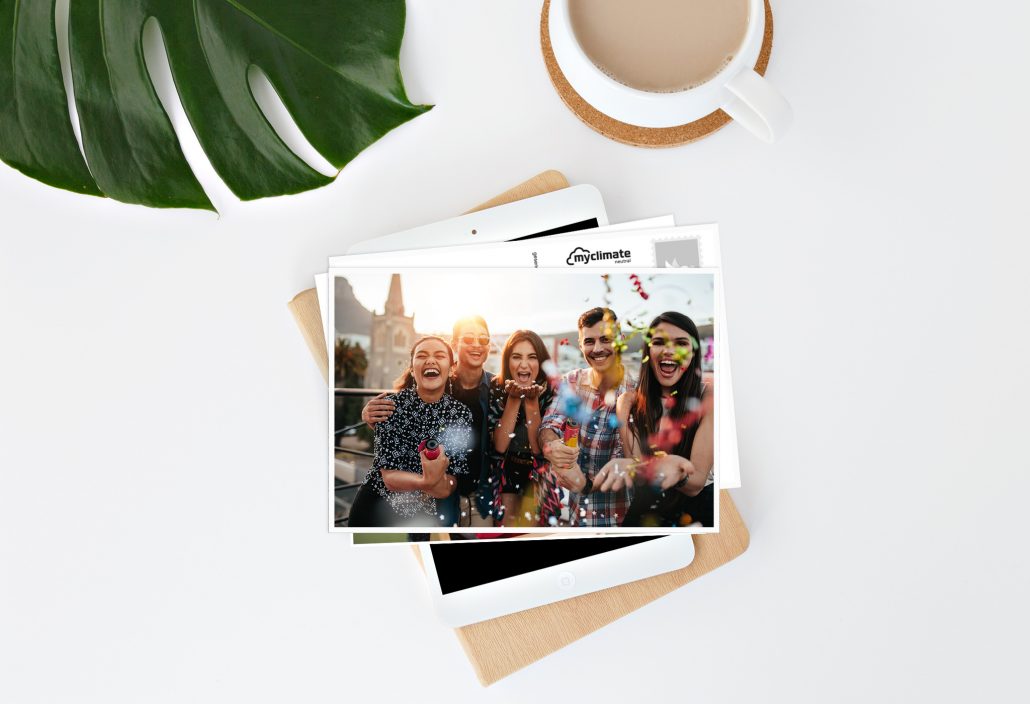 10 ideas for your individual Postando birthday card
Create a collage with your favorite photos of you with your birthday card, which is designed online, along with your birthday child.
Paint a small picture and upload it as a photo file.
As a voucher idea, consider an activity that you can do together after the birthday stress. For example, an invitation to a breakfast in a café, to the open-air cinema or to bake pizza with good wine at your home.
Send a self-taken photo with your individual birthday card, of which you are particularly proud. On your next visit, you may even discover your birthday card as a framed picture on the living room wall.
If the recipient can laugh at himself, then send him a funny snapshot of him.
Complement your self-made birthday card with a funny photo of you with a party hat, confetti and a champagne glass.
Are you musical? Play a little stand on an instrument for your birthday child and send your online birthday card with a video file.
Write a little anecdote about a particular event that connects you both.
List five things in your personal birthday card that you value most about your birthday child.
Write to the recipient three honestly meant and personal wishes, which are to be fulfilled in his next year of life.
What are the advantages of sending your birthday cards via Postando?
There are a variety of ways to congratulate your loved ones on your birthday: either you personally hand over the birthday congratulations, which is not always possible, you can reach for the phone or convey your congratulations over the Internet. Or you can congratulate the birthday child with personal words in the form of a self-designed birthday card. But what are the advantages of a birthday card and how does the Postando Postcards app help you send you your individual birthday greeting?
Send all birthday cards at once
With the Postando Postcards app, you can write all birthday cards that are due this year in one go and then automatically send them to the desired date by means of an individually set shipping date. Thus, you will no longer forget a birthday and can be sure that the birthday card will reach its addressee on time, even if it has to overcome great distances and continents.
Make birthday congratulations individual
The various design options in our Postando Postcards app help you to ensure that your dear words do not simply fall into oblivion, but endure for many years and are always at your loved ones' side. Customize your congratulatory card by selecting and uploading your favorite photo. You can even choose between two different formats. If you can't choose just one picture, you can even create a collage. In this way, you can creatively present the most beautiful moments that you experienced together in the past year of life. If you want to add a text, you can choose the font and color to match the photos. Your personal and self-designed birthday card definitely stands out from other congratulations and causes your recipient to pick it up and admire it at any time.
Attach personal video message
To make the birthday child feel like you're with him despite your distance, you can even attach a personal video. After designing the front of the map, you can upload a video in a second step. In order for the recipient to be able to retrieve it, a QR code is printed on the postcard. Who is not happy about a self-sung birthday present of his friends or family?
Known from