SEND Sorry cards WITH THE POSTANDO POSTCARD APP
It's human error. In fact, they are essential to our lives, to learning from them. But the most important thing is to swallow your pride and admit them afterwards. Especially when wrong decisions not only affect yourself, but you have hurt or angered others. Create your own personal apology cards via the Postando Postcards app and ask your loved ones for forgiveness in a creative way.
Apologies often don't go over the lips easily, that's why we support you! Solve conflicts as quickly as possible by sincerely apologizing with your online apology card. This way you go through life easier and can avoid bad feelings. Combine your personal photo with honest and serious words. The recipient of your individually designed apology card cannot help but forgive you. Thanks to our maxi-format you now have enough space to write everything you want to get rid of!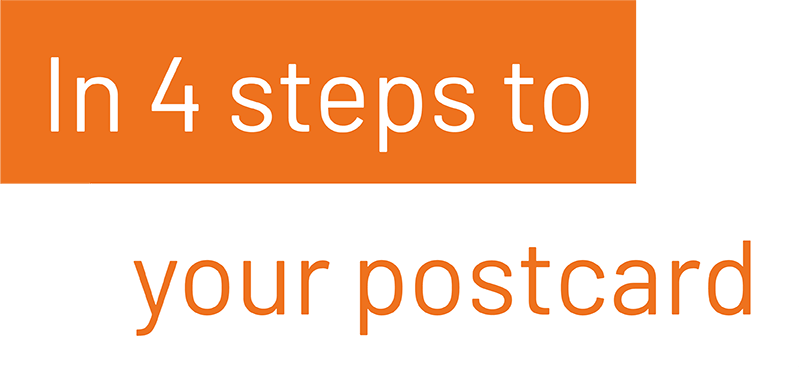 Step 1
Choose the format of your Sorry card and use your own photos or numerous templates.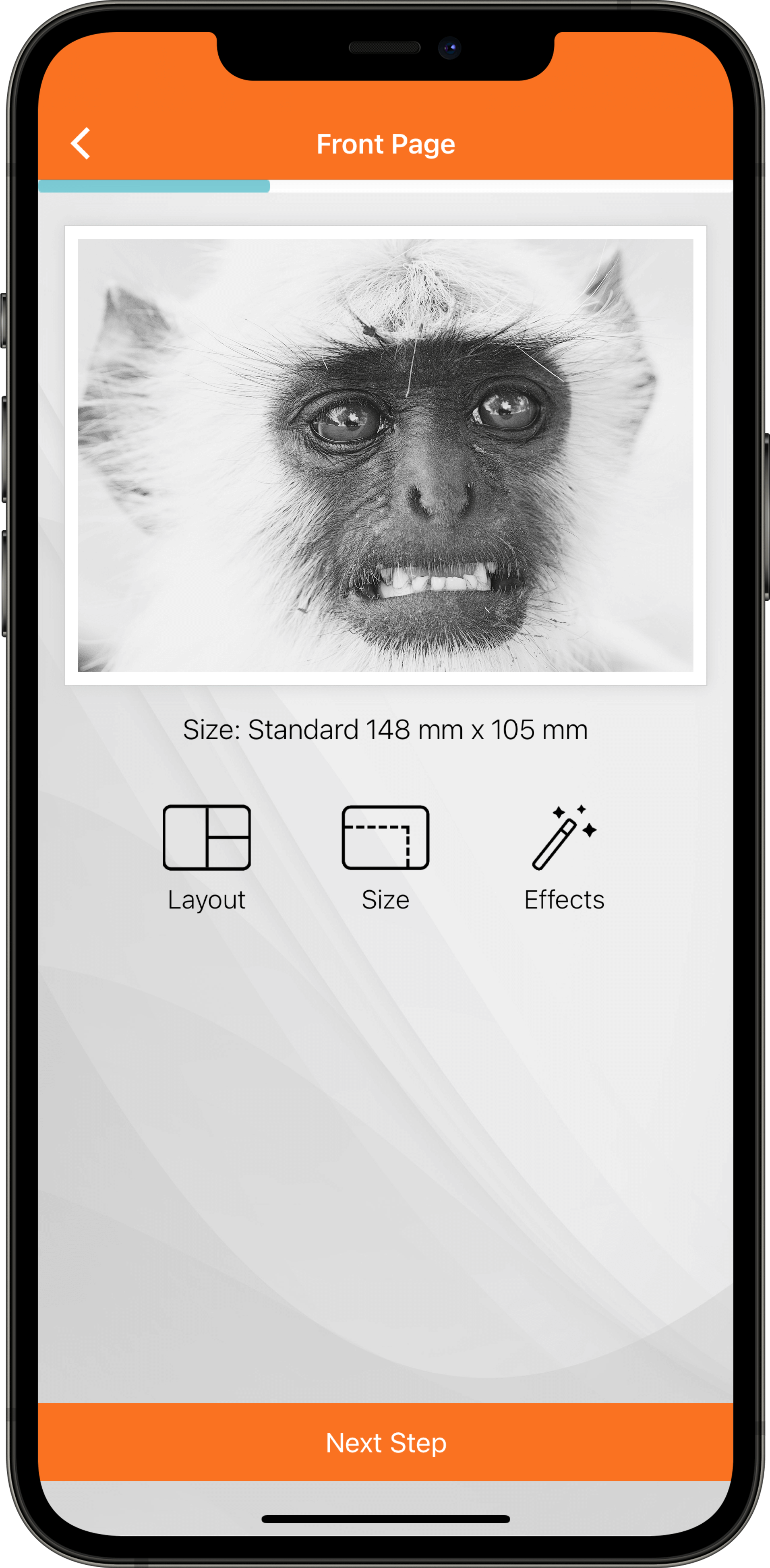 Step 2
Compose your personal message and choose the happy recipient of your Sorry card.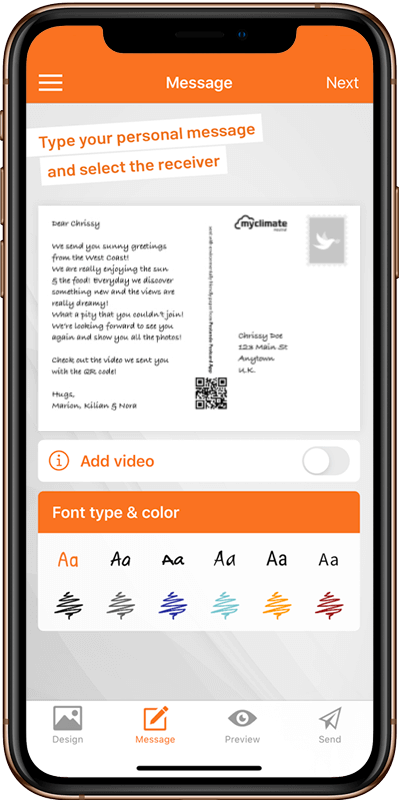 Step 3
Review your Sorry card & check the front and back of your self-made postcard before final shipping.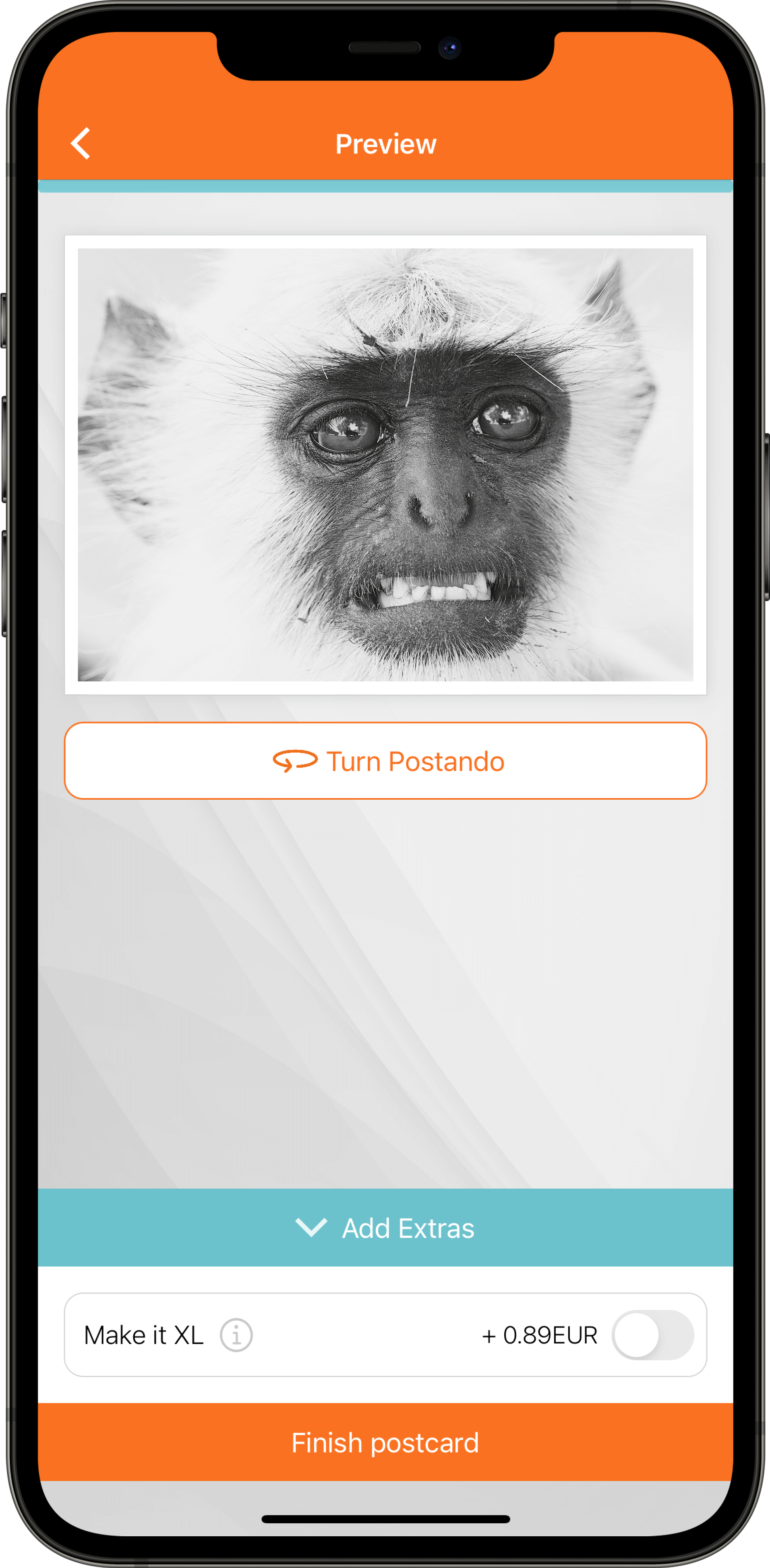 Step 4
Pay and send your Sorry card directly in your recipient's letterbox to spread great joy.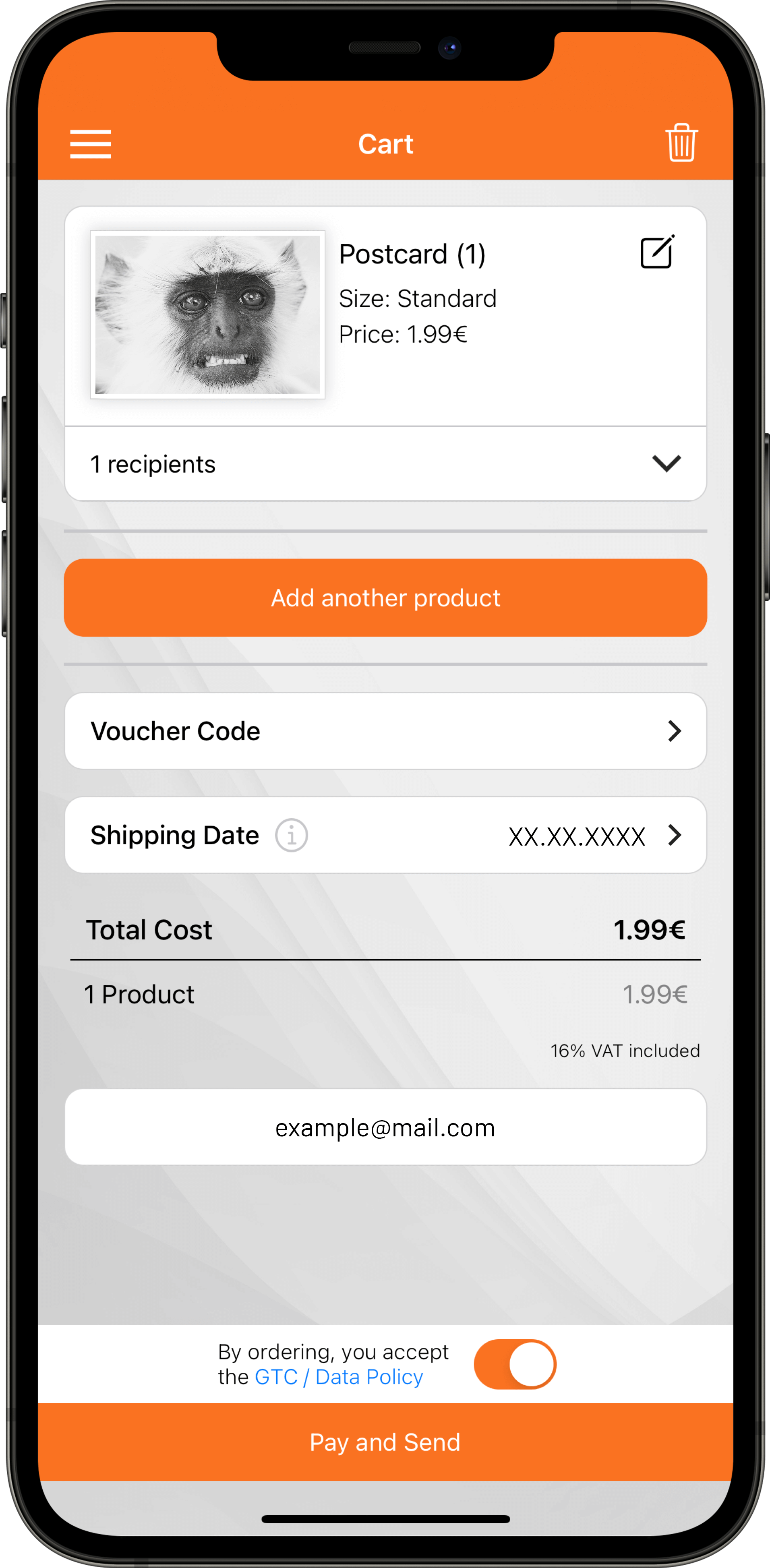 Our promises to you
Custom-Made Cards
With Postando you can customize your personal Sorry card with your own photos. No need for standard postcards anymore.
Easy & Time-Saving
Create your own Sorry card in just a few steps: Select your picture, write a message, add a recipient & send.
Worldwide Delivery
Whether to Germany, Thailand or the US – we deliver your Sorry card worldwide for only 1,99€ per card.
INTEGRATED VIDEO FUNCTION
Share your breathtaking moments also in moving images, by simply adding a video to your Sorry card with the use of a QR code.
No registration
You do not need to create an extra account with us. Just download the app and send postcards - without registration & without entering your data.
Together with myclimate we are committed to protect our environment. Every Postando is printed and sent climate-neutral.
Known from