SEND Invitation cards WITH THE POSTANDO POSTCARD APP
Your birthday's coming up again. Besides questions like "Who do I invite?" and "What do I wear?", it is just as important to ask yourself questions like "How do I invite?". A special event also deserves a special form of invitation!
Most purchased invitation cards are very similar and are quickly forgotten and disposed of after the gift is given. So design your individual invitation cards and even do it very uncomplicated and online. The Postando Postcards app helps you surprise your guests with a creative invitation card. With your self-designed invitation card, you give a personal appreciation to your loved ones and at the same time create a unique memory of the past event long after it has happened.

No matter whether your self-designed invitation card is for your wedding, a housewarming party or a garden party, the Postando Postcards App sets no limits to your creativity. Let your imagination run wild and send your personal invitation cards today to celebrate your big day with your loved ones.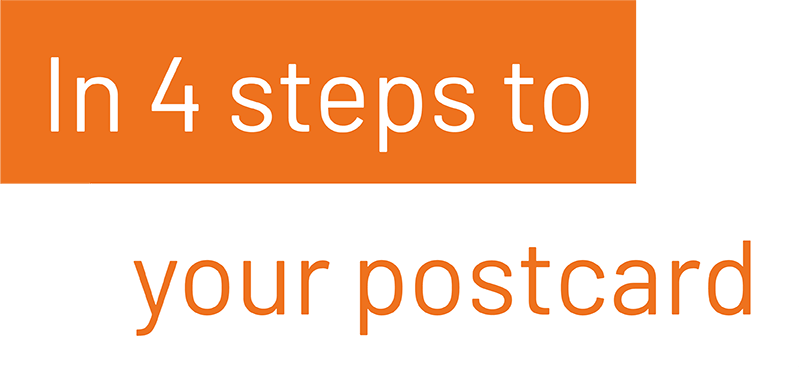 Step 1
Choose the format of your Invitation card and use your own photos or numerous templates.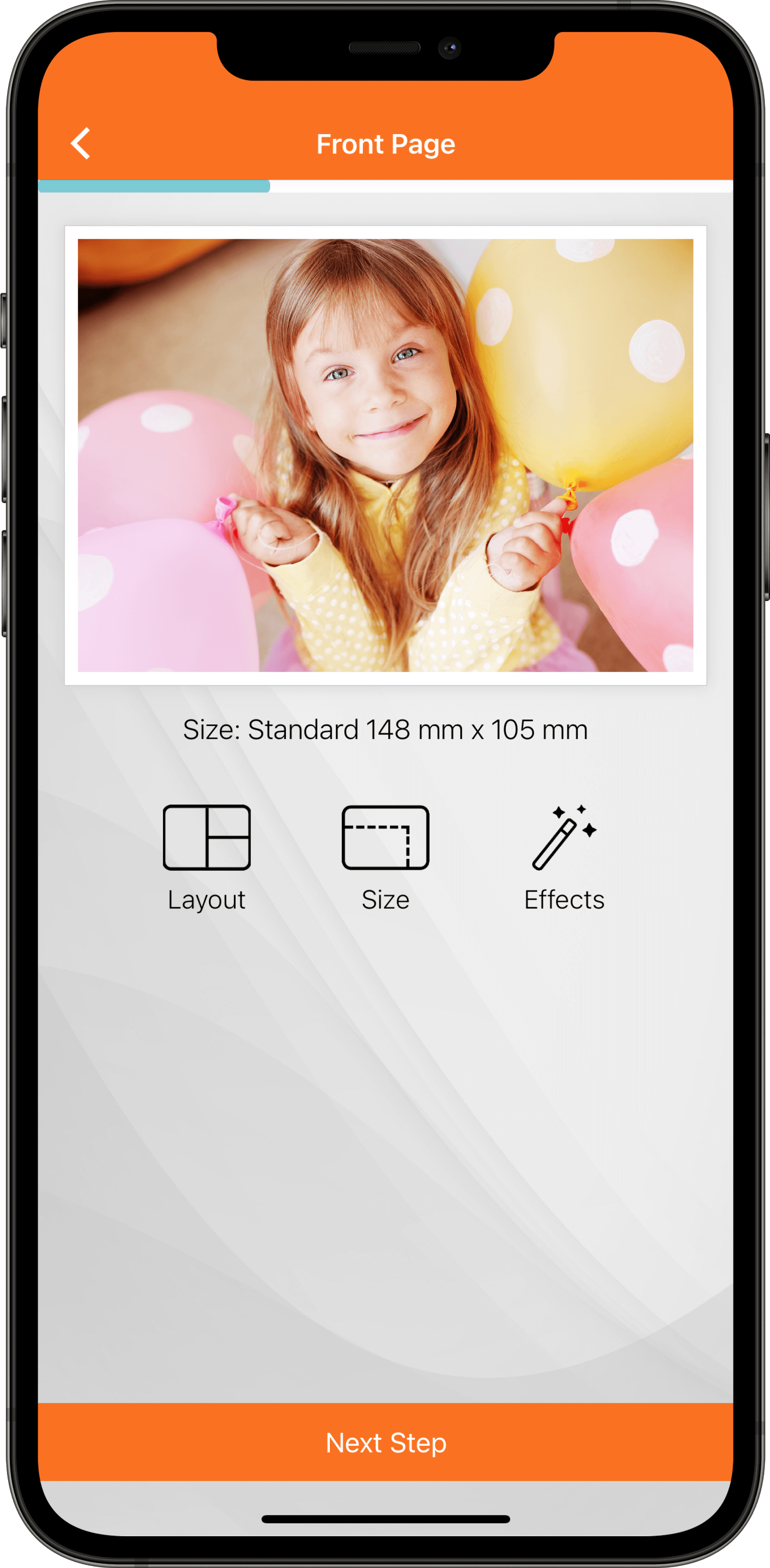 Step 2
Compose your personal message and choose the happy recipient of your Invitation card.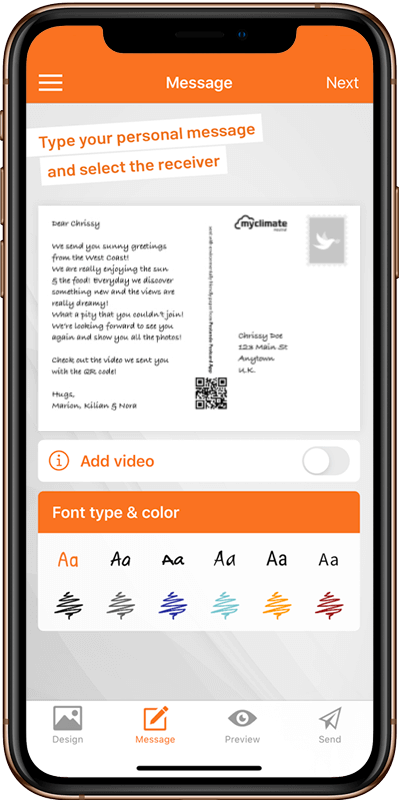 Step 3
Review your Invitation card & check the front and back of your self-made postcard before final shipping.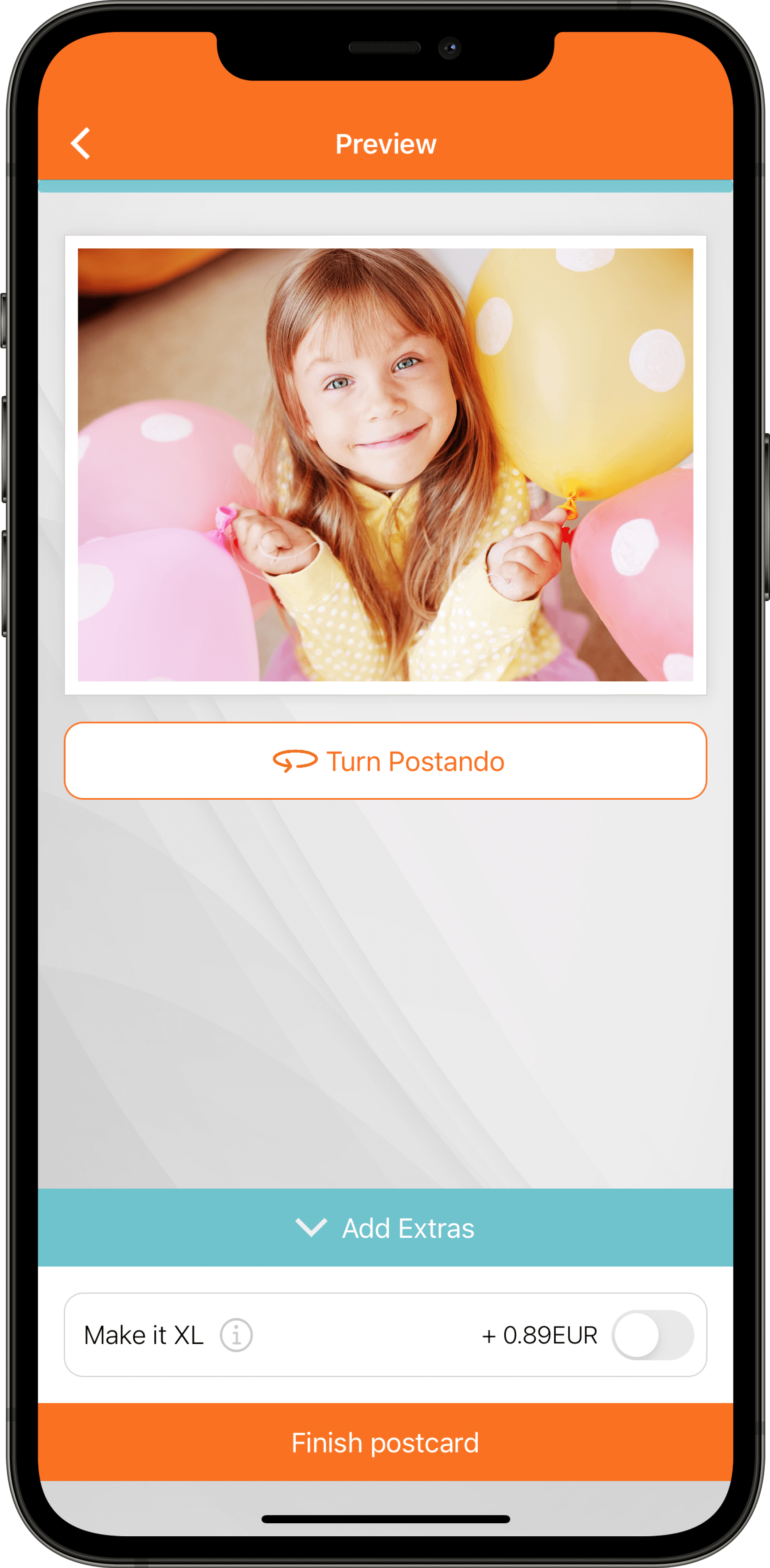 Step 4
Pay and send your Invitation card directly in your recipient's letterbox to spread great joy.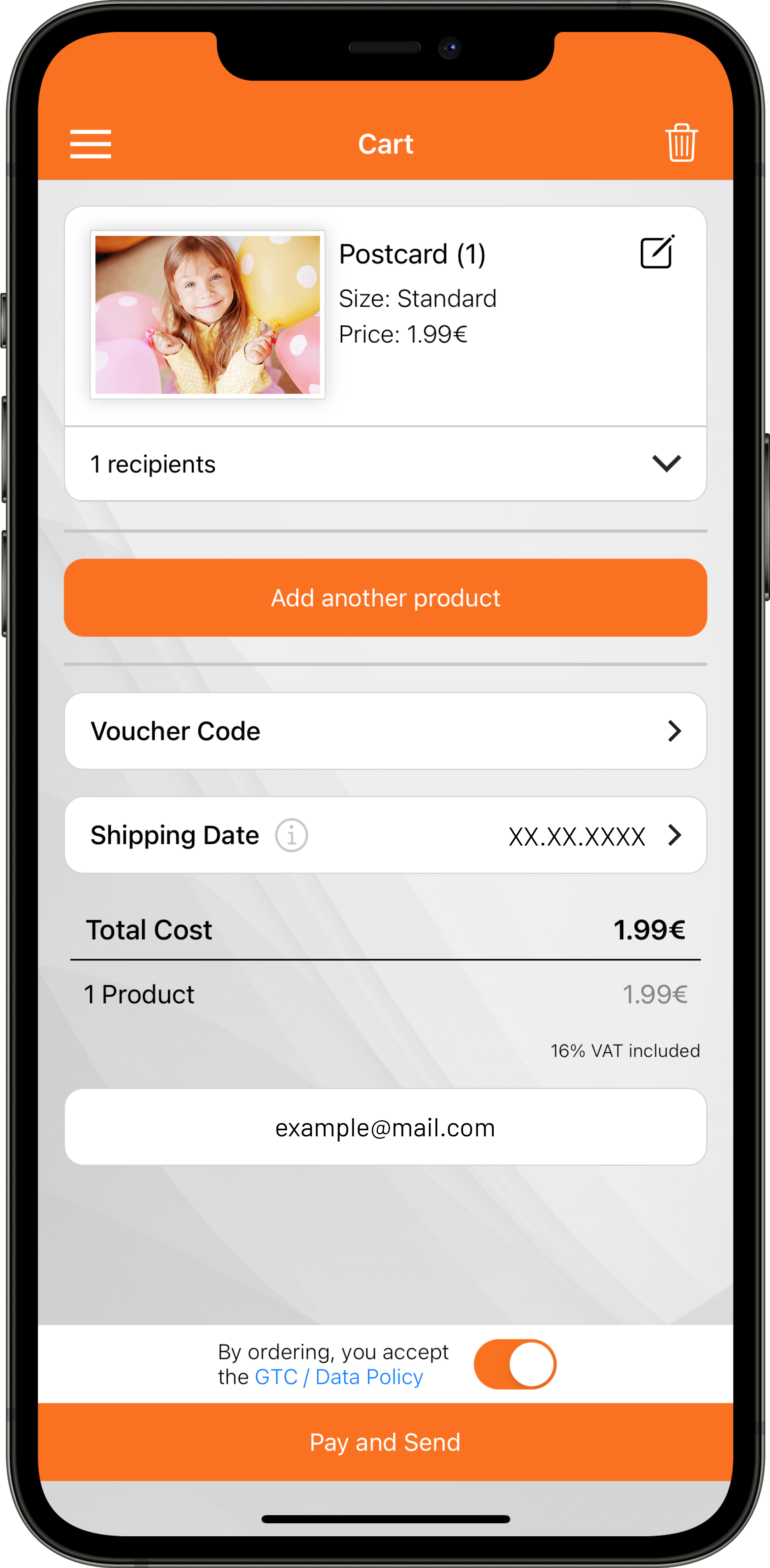 Our promises to you
Custom-Made Cards
With Postando you can customize your personal Invitation card with your own photos. No need for standard postcards anymore.
Easy & Time-Saving
Create your own Invitation card in just a few steps: Select your picture, write a message, add a recipient & send.
Worldwide Delivery
Whether to Germany, Thailand or the US – we deliver your Invitation card worldwide for only 1,99€ per card.
INTEGRATED VIDEO FUNCTION
Share your breathtaking moments also in moving images, by simply adding a video to your Invitation card with the use of a QR code.
No registration
You do not need to create an extra account with us. Just download the app and send postcards - without registration & without entering your data.
Together with myclimate we are committed to protect our environment. Every Postando is printed and sent climate-neutral.
Known from