SEND Holiday greetingss WITH THE POSTANDO POSTCARD APP
Du spazierst zwischen Kokospalmen, schlürfst Piña Colada und genießt das Meeresrauschen. Das Einzige was jetzt noch fehlt, aber leider nicht in Deinen Koffer gepasst hat, sind Deine Liebsten. Lasse sie trotz Distanz an Deinen Urlaubsabenteuern teilhaben, indem Du ihnen einen selbstgestalteten Urlaubsgruß zukommen lässt.
Endlich ist es Schluss mit dem Durchstöbern langweiliger Standartkarten und der Suche nach einem Briefkasten. Für Deinen online gestalteten Urlaubsgruß musst Du nicht mal Deine Hängematte verlassen! Schnapp Dir Dein Smartphone, wähle Dein schönstes Urlaubsfoto aus und lass unsere Brieftauben den weltweiten Versand für Dich übernehmen.

Dir fehlen die passenden Worte, um all das festzuhalten was Du gerade erlebst? Über die Postando Postkarten App kann Dein persönlicher Urlaubsgruß sogar mit einer Videodatei ergänzt werden. Bilder sagen schließen mehr als 1000 Worte und so schaffst Du es garantiert die besondere Atmosphäre Deines Urlaubsortes den Zuhausgebliebenen zu übermitteln.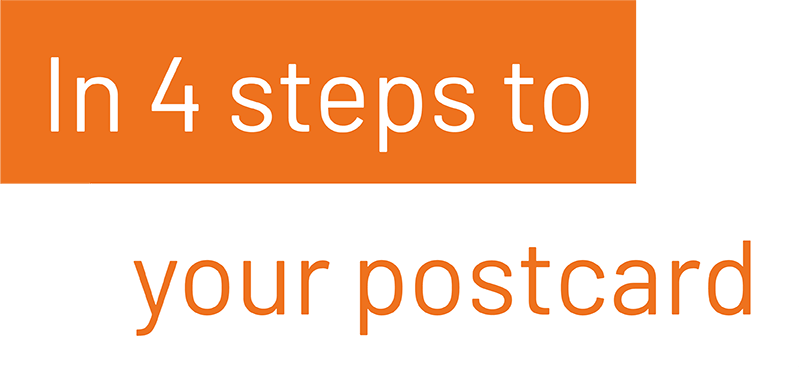 Step 1
Choose the format of your Holiday greetings and use your own photos or numerous templates.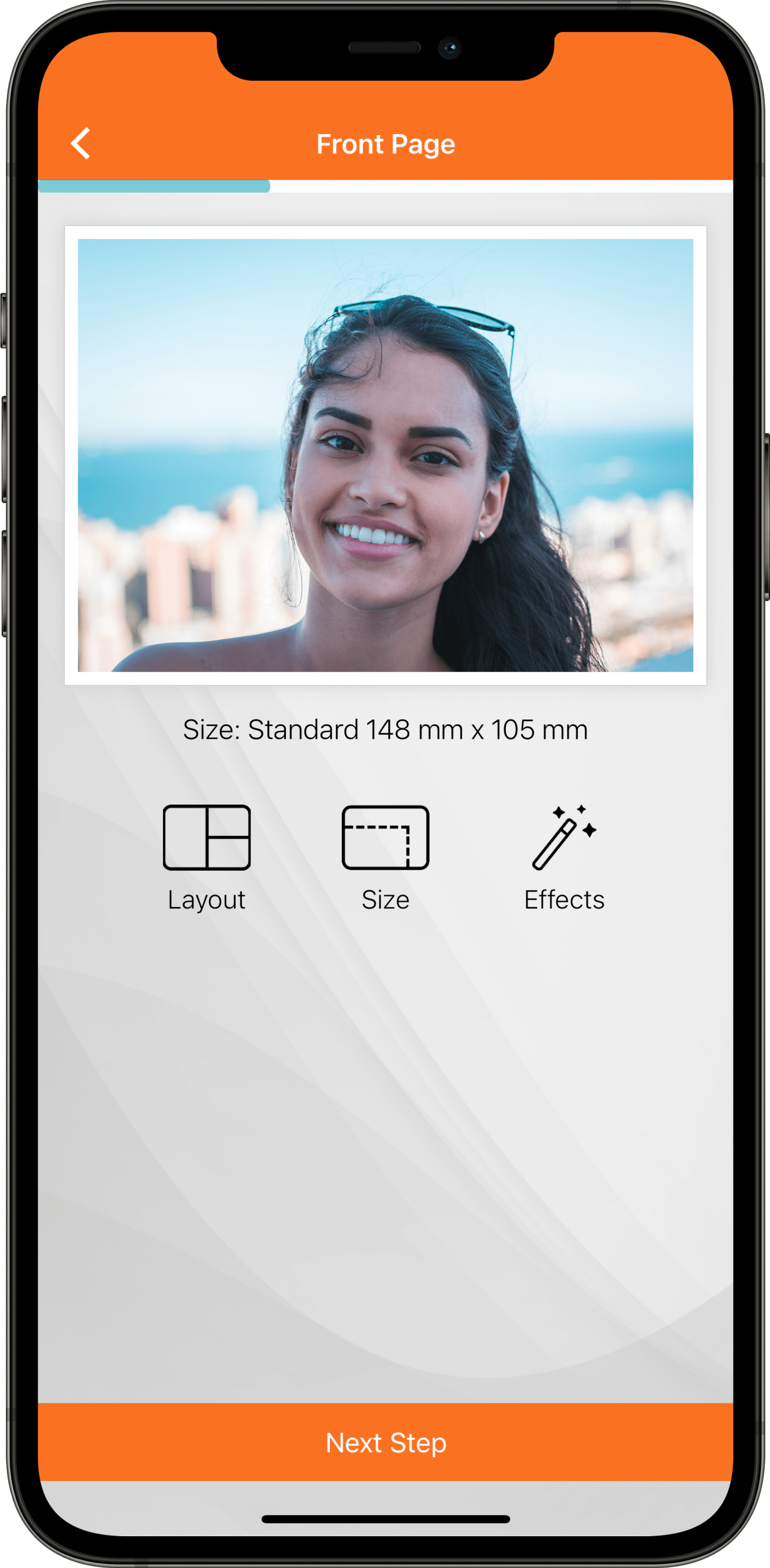 Step 2
Compose your personal message and choose the happy recipient of your Holiday greetings.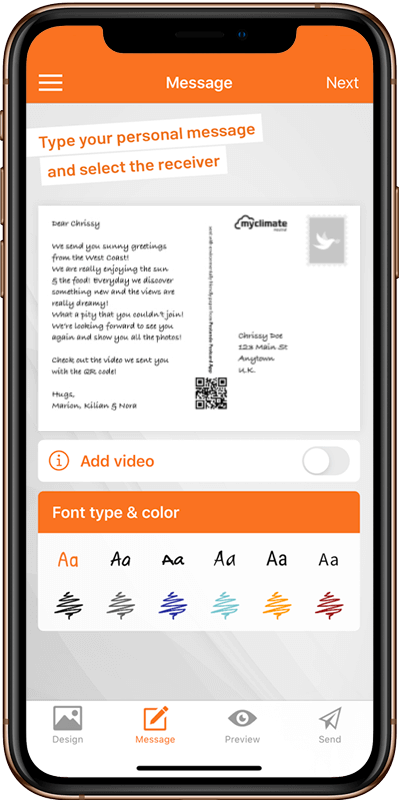 Step 3
Review your Holiday greetings & check the front and back of your self-made postcard before final shipping.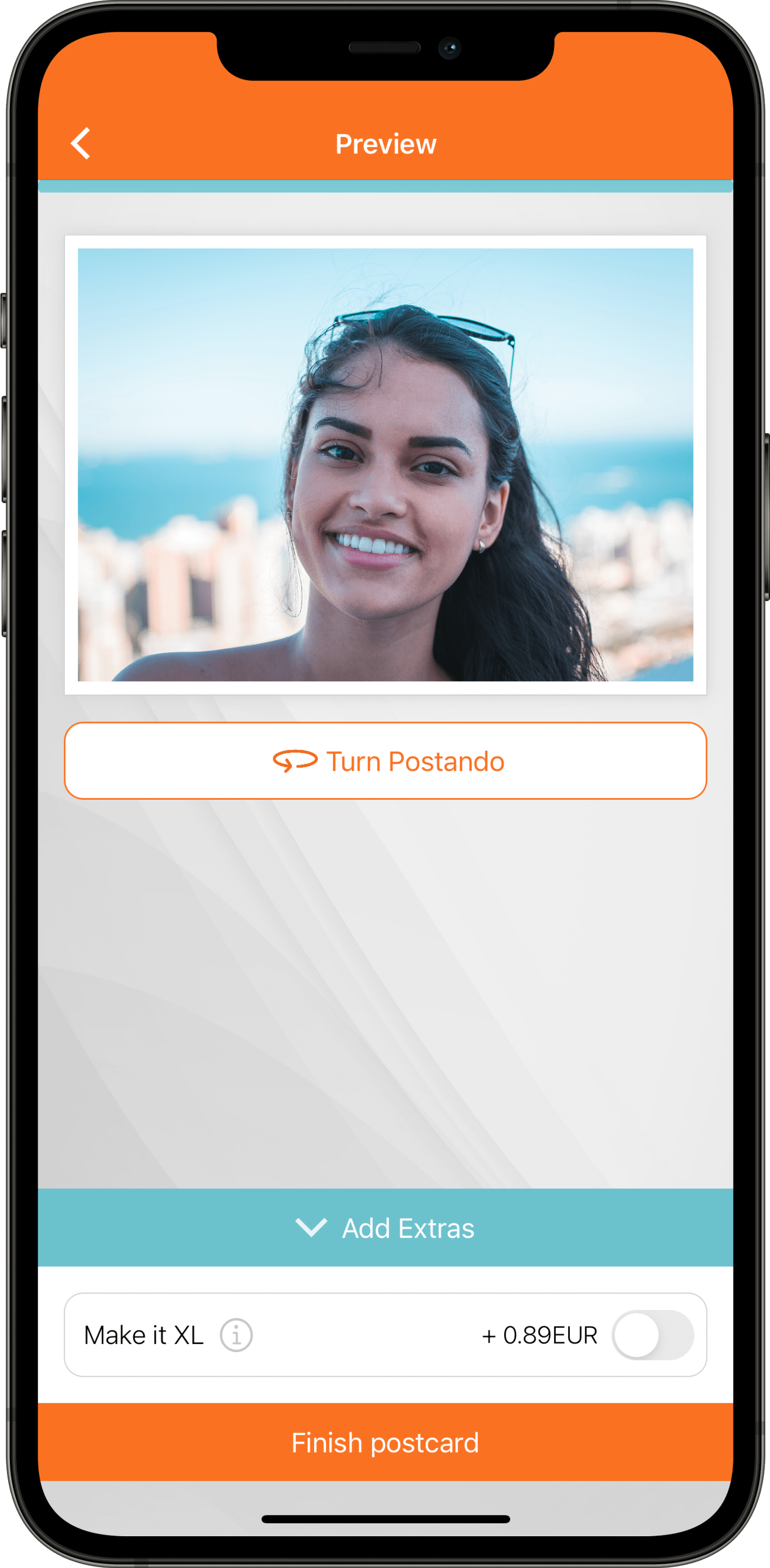 Step 4
Pay and send your Holiday greetings directly in your recipient's letterbox to spread great joy.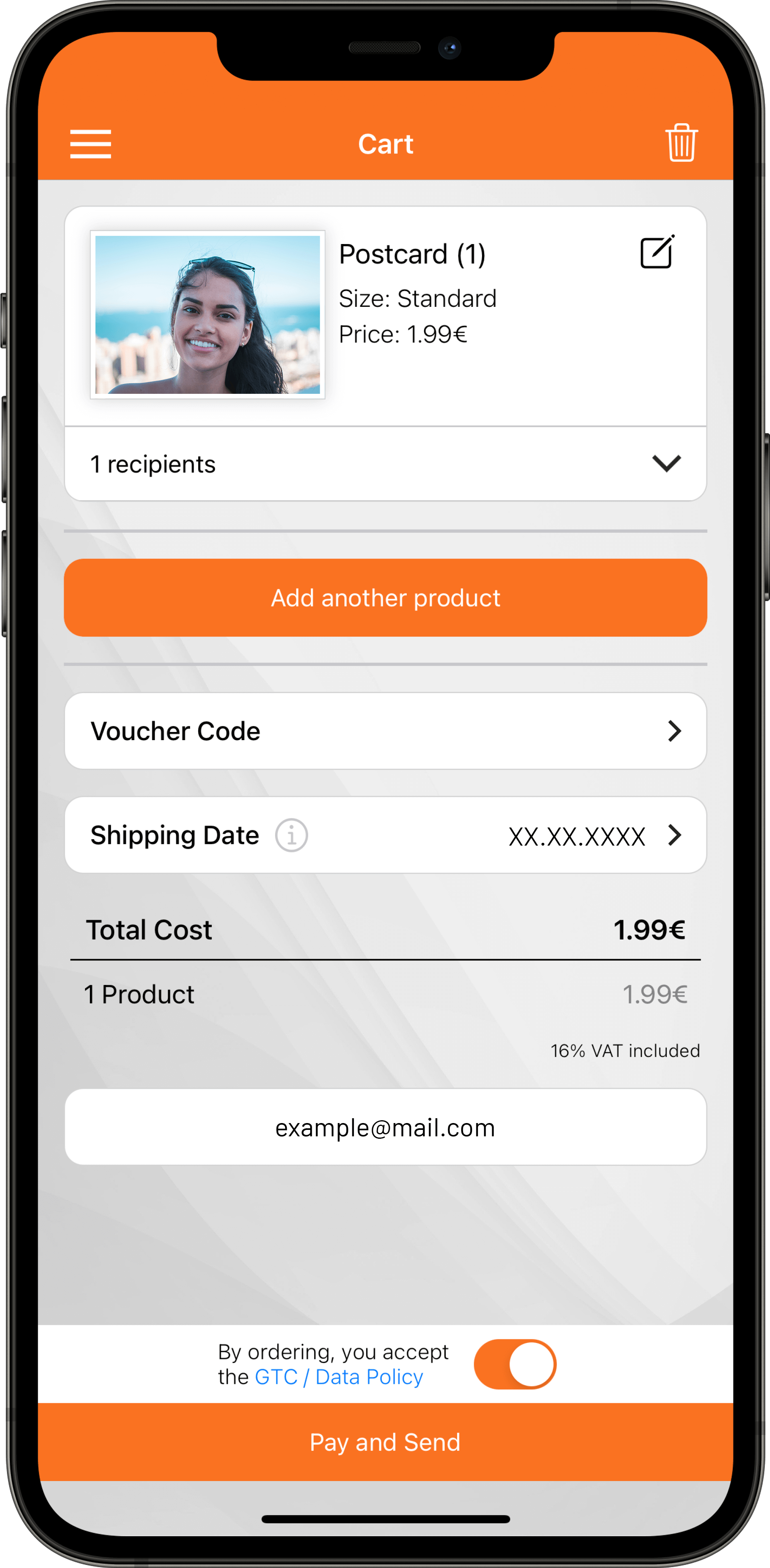 Our promises to you
Custom-Made Cards
With Postando you can customize your personal Holiday greetings with your own photos. No need for standard postcards anymore.
Easy & Time-Saving
Create your own Holiday greetings in just a few steps: Select your picture, write a message, add a recipient & send.
Worldwide Delivery
Whether to Germany, Thailand or the US – we deliver your Holiday greetings worldwide for only 1,99€ per card.
INTEGRATED VIDEO FUNCTION
Share your breathtaking moments also in moving images, by simply adding a video to your Holiday greetings with the use of a QR code.
No registration
You do not need to create an extra account with us. Just download the app and send postcards - without registration & without entering your data.
Together with myclimate we are committed to protect our environment. Every Postando is printed and sent climate-neutral.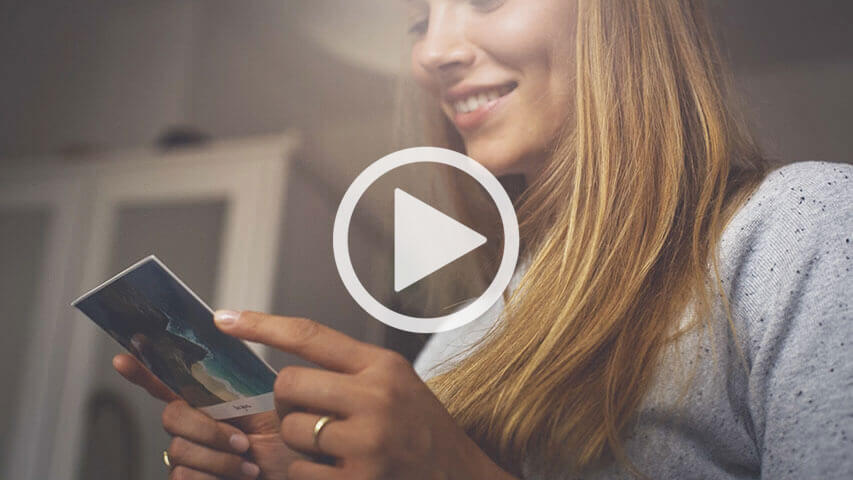 The holiday greeting – let your loved ones take part in your journey
Send your own pictures from your vacations as a holiday card
No matter whether Bali, Brazil, Japan or the Baltic Sea – holidays and traveling is always great: Get to know new countries, immerse yourself in new cultures and simply forget about everyday life. In order that those at home can also take part in our many adventures and new impressions, we have fortunately added the well-tried holiday greeting card. Everyone is happy about greetings from the vacation. With our Postcard App you can even send your own pictures as a postcard and, thus, make your holiday greetings even more individual and personal.
Find out how to create the most beautiful holiday card here!
How do I create the perfect holiday greeting
Not only grandma is happy about a personal holiday greeting from her grandchild. Friends, colleagues, the boss or the partner who has stayed at home also want to know how the traveler is doing in a foreign country – and this is best done in the form of a self-designed postcard.
When choosing the motif and content of your holiday greeting, however, you should differentiate between the different target groups.
Attention when choosing the motif!
The aim of every holiday greeting is to convey a vivid impression of the holiday destination. But it is at least as important to choose the right motif for each recipient of your postcard. It makes a big difference whether
you send your holiday greetings to your friends' letterbox or to the address of your office.
Grandparents will love a holiday greeting depicting a special building or a beautiful landscape, while colleagues will prefer a panoramic postcard to give them a glimpse of the destination. Also, pay attention to the
possible preferences of the recipients of your postcards. Beautiful beaches, funny postcard motifs or bizarre sights – such interests can be very well included in the choice of motifs.
A new trend among postcards, which allows even more individuality, is a self-designed postcard. With a self-made photo on your postcard, it links in any case to meet the right taste of the recipient!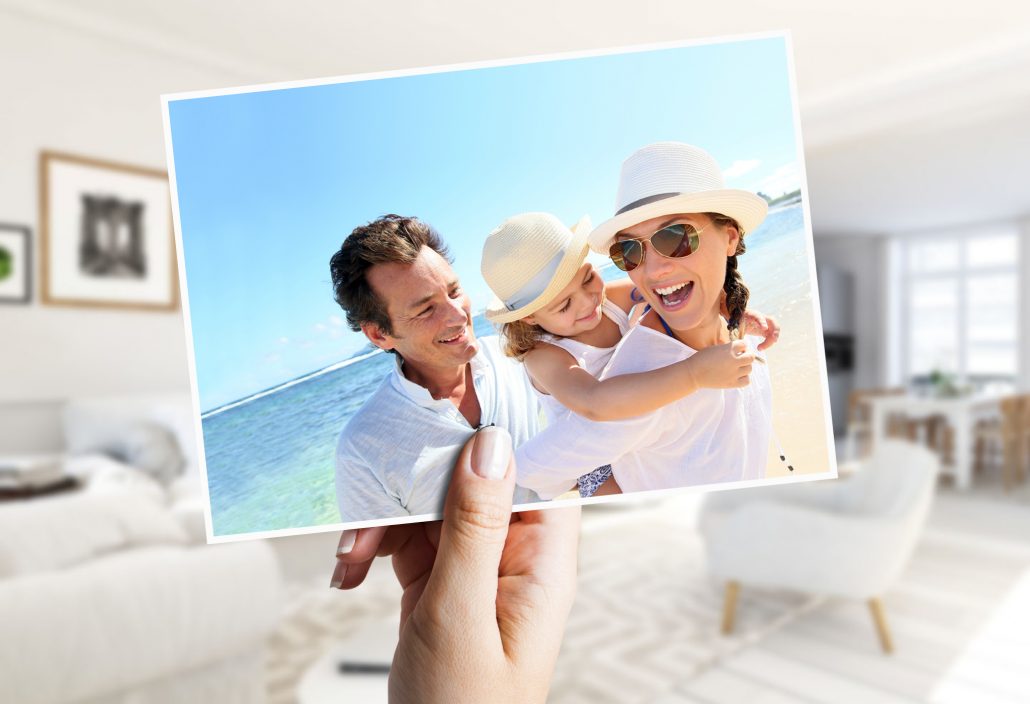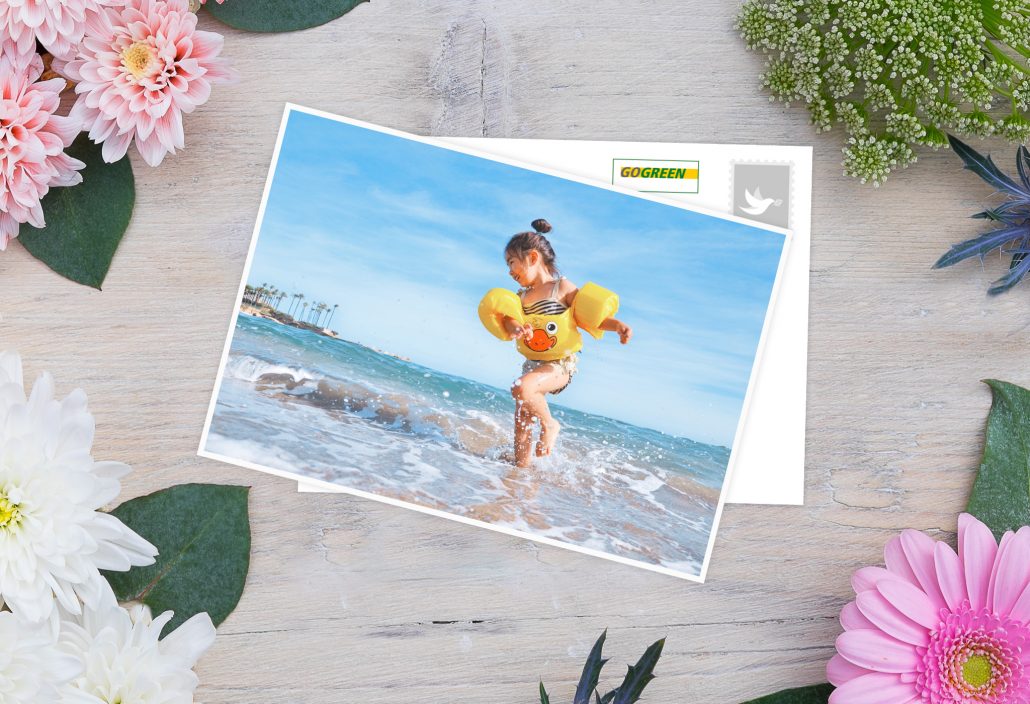 Take your time in writing your holiday greeting
Take the time to think about what your holiday greetings recipients are interested in and what you want to tell them about your trip. What kind of moments should your loved ones be able to experience with you? Which scenarios or impressions do you want them to remember later? What can you do to make them happy? Nobody would like to receive a boring postcard written without love and without any real content.
What do I write on my holiday greeting?
"The sun is shining, the food is delicious, the hotel is great and the pool is even better." There must be more than this! The weather and your hotel are probably of no interest to the recipients of your holiday card. Unless you're stuck in the middle of a typhoon or having the best time in a 5 star hotel with a rooftop pool. The very special holiday greeting does not come with platitudes about the weather or the food. We have put together some ideas for the special holiday greetings:
Report a remarkable event or a concrete experience that you experienced during your trip.
Write something about the country and its people that fascinate you. Special customs, extraordinary festivals, breathtaking landscapes.
Funny holiday greetings such as describing mishaps will surely make every recipient of your postcard laugh.
Tell of new acquaintances, friendships or fellow travelers. How did you meet? What is the plan for your journey together?
With the help of curiosities, that is unique for a certain country, wonderful holiday greeting cards can be written. You are just in Thailand and have tried insects for the first time? Or you are right now in Nepal, the only
country without a rectangular flag? Definitely worthwhile to write a postcard text about this and to explain the curiosities!
And for the more creative among us: How about a poem for those waiting back home?
Holiday greetings to colleagues – What should I write?
If the greetings from the holidays are to reach the colleagues and the boss, there are a few little things to consider:
When greeting colleagues on holiday, it is better to write an informative and factual report about the country you are traveling to, instead of telling about the best time of your life – with all the escapades and the wish never to return. This quickly conveys the feeling that you were just waiting to get as many kilometers as possible between yourself and your boss & colleagues as quickly as possible. Even if it is true, it is important to exercise restraint.
A second side effect of too much reporting is that the dear colleagues or the boss could become envious. A holiday greeting should, of course, convey joy – but when it comes to the holiday greeting to the colleagues, there is a sensitivity for the right measurements needed.
Simply include the product or the company of your employer in your holiday greetings in a humorous and individual way. But be careful here, too: too humorous can quickly be perceived as "making a fool of oneself".
Funny ideas for a very special holiday card
Send all your friends, who are also in close contact with each other, postcard motifs of individual sections of an entire picture, which can then be puzzled together. In the holiday greeting text, you can integrate the request to meet each other and puzzle the different postcards together. But be careful: When writing these kinds of holiday greetings, creativity is required so that your friends don't notice that every postcard has the same text on the back.
With our Postando Postcard App, you can easily put
this idea into practice by creating personalized holiday greetings for your friends and family.
Especially for trips lasting several weeks, it is a good idea to send a series of cards. A new city or a new country – a new postcard. This is an effective way to take the recipient with you on your trip. And the anticipation of the next postcard will be enormous. To be continued!
Sending your holiday card
Finally, just add the correct address of the recipient of your holiday greeting and that's it – we'll take over from here. With the Postando Postcard App, you don't have to search for stamps and mailboxes anymore, and yet your holiday greetings will still end up in your loved one's mailbox.
Why send your holiday greetings with the Postando Postcard App?
A CO2-friendly holiday card: With Postando you do not only create lasting memories with your holiday greeting but also act sustainably in terms of environmental protection. Together with myclimate we are committed to protecting our environment. Every Postando is printed and sent climate-neutrally.
Your holiday greetings – around the world: Wherever you are, and wherever the recipient of your holiday greeting is located – we send your holiday greetings worldwide, for only 1,99 €. And the best thing is: You don't have to buy annoying stamps and search for a letterbox.
Attach a video to your holiday greetings: To make your holiday greetings even more personal besides individual pictures, we also offer you the possibility to send a holiday greeting in moving pictures. Simply record a video and send it with your card.
Your holiday card arrives before you, not only when you are back from your vacation: Within Germany, we need 1-3 days to send your holiday greeting, worldwide 3-7 days.
Known from