SEND Anniversary cards WITH THE POSTANDO POSTCARD APP
Every interpersonal relationship is unique! Show your affection by designing and sending individual anniversary cards for your loved ones online. Because they are always there for you and make your life special with their presence, they deserve more than the usual cards.
And another year has passed. Time flies, especially when you enjoy it. Whether you want to surprise the recipient of your annual card with your personal photo collage, design a creative invitation to a joint activity or honestly and directly confess your love to him or her - you are guaranteed to bring a smile to his or her face. But why not simply congratulate your employees and colleagues on their anniversary at your company? Or you can send self-designed anniversary cards to good friends. That way you show them that you enjoyed the time with them and that you are looking forward to your next year together.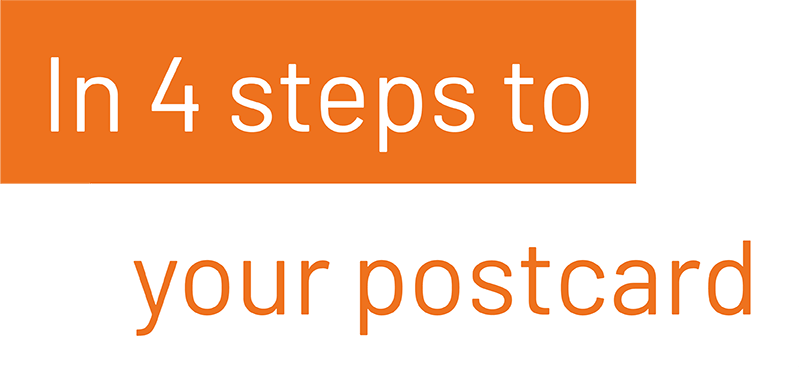 Step 1
Choose the format of your Anniversary card and use your own photos or numerous templates.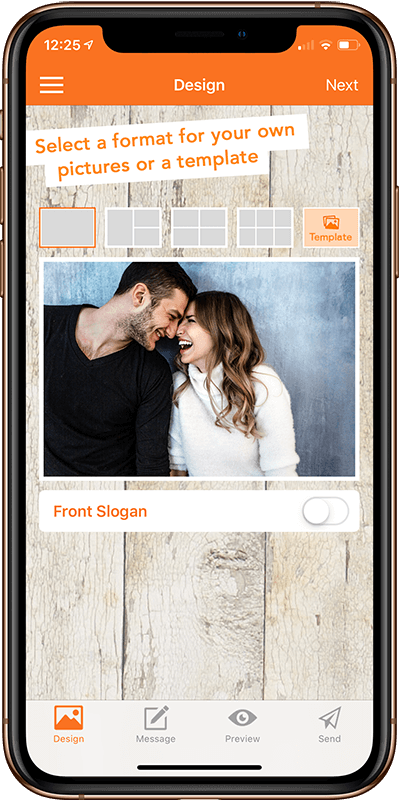 Step 2
Compose your personal message and choose the happy recipient of your Anniversary card.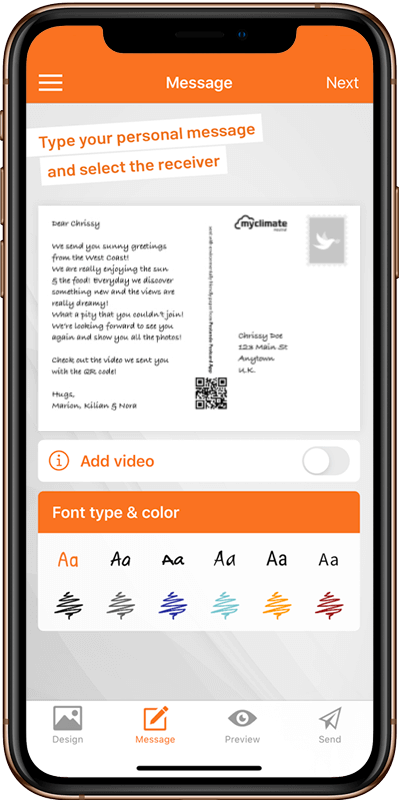 Step 3
Review your Anniversary card & check the front and back of your self-made postcard before final shipping.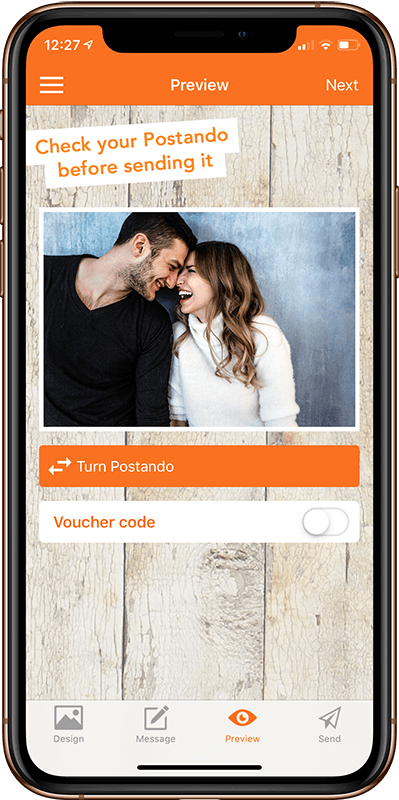 Step 4
Pay and send your Anniversary card directly in your recipient's letterbox to spread great joy.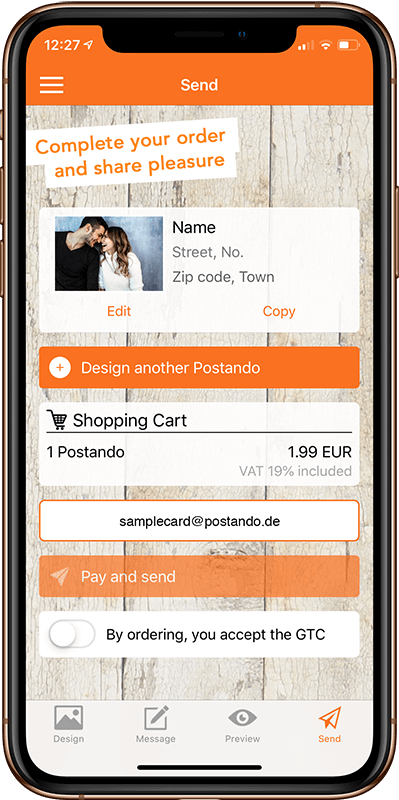 Our promises to you
Custom-Made Cards
With Postando you can customize your personal Anniversary card with your own photos. No need for standard postcards anymore.
Easy & Time-Saving
Create your own Anniversary card in just a few steps: Select your picture, write a message, add a recipient & send.
Worldwide Delivery
Whether to Germany, Thailand or the US – we deliver your Anniversary card worldwide for only 1,99€ per card.
INTEGRATED VIDEO FUNCTION
Share your breathtaking moments also in moving images, by simply adding a video to your Anniversary card with the use of a QR code.
No registration
You do not need to create an extra account with us. Just download the app and send postcards - without registration & without entering your data.
Together with myclimate we are committed to protect our environment. Every Postando is printed and sent climate-neutral.
Known from