Why direct marketing?
The Postando business portal allows our business partners to create postcard marketing campaigns within minutes and send individual postcards to a vast number of receivers based on preselected dates. The postcard facilitates your messages or promotions by catching your customers' attention and can be used to reactivate old customers or show them appreciation, as well as to target new customers via the provided GDPR compliant, segmentable address data.
In the time of digitalization and the increasing of information, companies are facing the challenge to effectively transfer their messages and promotions to their customers. Emails get unread or deleted, online banner advertisement placements are ignored and conversion rates of online marketing are constantly decreasing. One solution is offline marketing via direct mailing campaigns and personal postcards.

With the Postando business portal, we offer an innovative marketing tool. Here, we combine the time-efficient, digital implementation of your marketing campaigns with the analog and traditional product of a personal and individual postcard.

>4%
Response rate for postcards
<0,2%
Response rate for Emails
100%
Open rate for postcards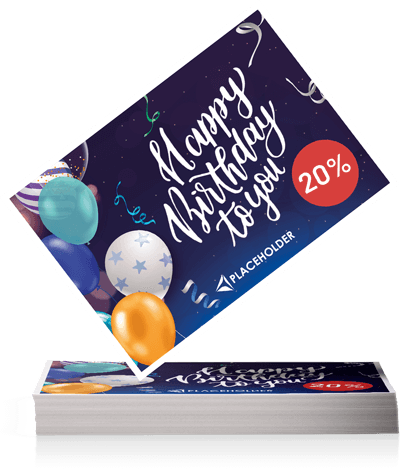 Existing customers communication
Whether as a reactivation measure for follow-up purchases or to strengthen the relationship between your customers, the company and the brand - Postcard Marketing offers the perfect medium for a personal and individual approach to valuable existing customers.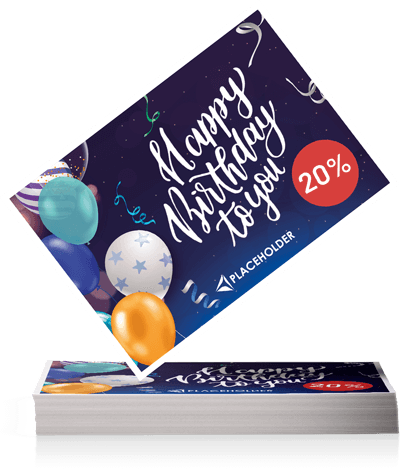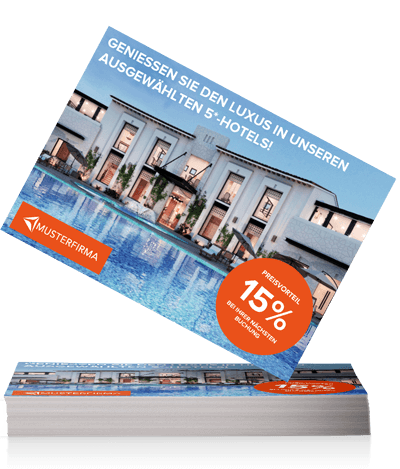 Customers Acquisition
Target new customers with postcard marketing! With the provision of segmented address data throughout Europe, we support you in reaching your individual target group efficiently and in compliance with the GDPR and converting them into paying customers.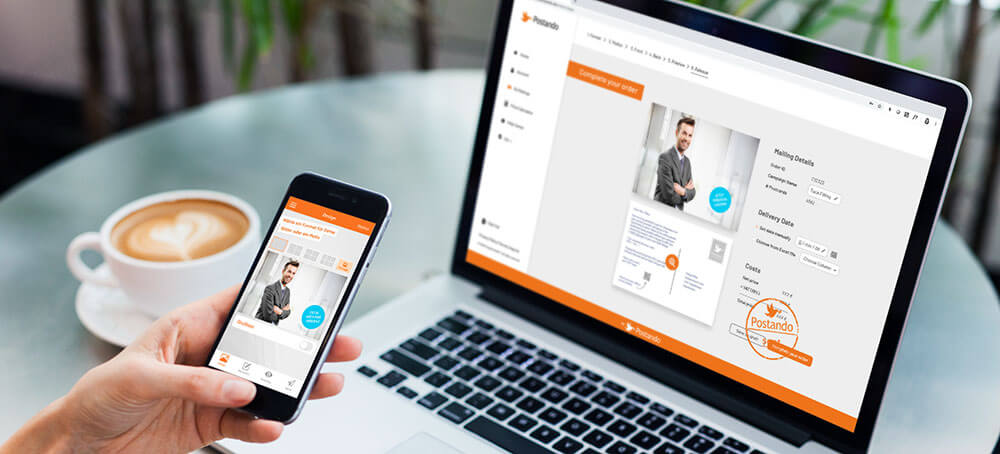 Most important benefits
High conversion rate (>4%)
With the rare marketing medium of postcards, your messages to your customers stand out and achieve high conversion rates compared to other marketing tools. We are happy to guide you with a pilot for validation.
Simple & automated process
The data transfer can be achieved via API and HTML templates or via a simple Excel and design upload. Each campaign can be scheduled in advance and is executed automatically based on the predefined date.
Inexpensive & Time-Saving
You can create postcard marketing campaigns in a couple of minutes. Regarding the costs we guarantee prices for the complete processing which are under the current letter postage of the German post (with appropriate volumes).
Special customer acquisition
We focus your requirements and provide you with segmented address data for all of your campaigns within Europe, based on your individual target group. Through this offer you benefit from efficient new customer acquisition.
GDPR compliant
In May 2018, the new GDPR guideline increased the complexity of addressing customers and potential new customers. Postcard marketing campaigns with Postando enable a GDPR-compliant way of reaching out to your customers.
High quality material
We use 350g chrome sulfate cardboards with one side foiled to provide an optimal and high quality haptic product for your message. Our product achieves special attention in the letter box of your customers.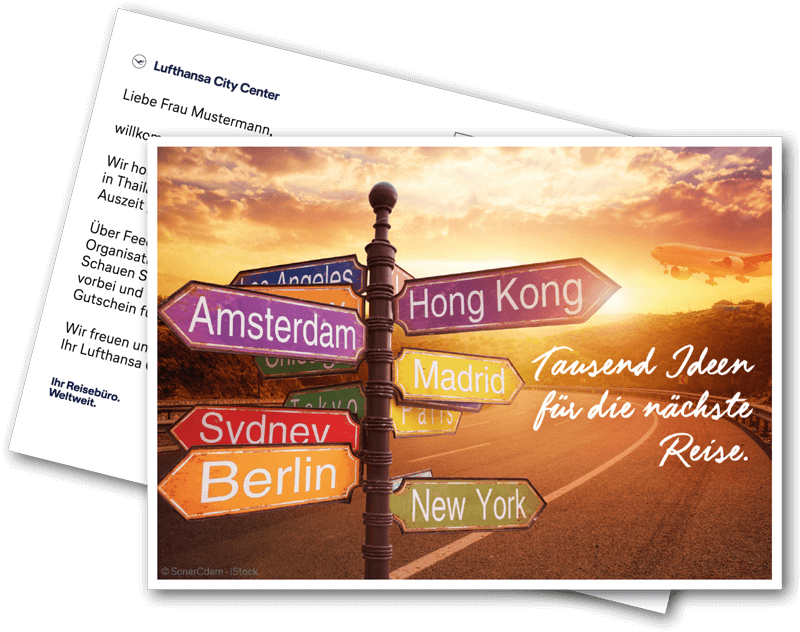 Julia Loehr
- Marketing Manager
" Our travel agencies love working with the Business Portal. It's easy and totally flexible. We save a lot of time and don't have to store old greeting cards. "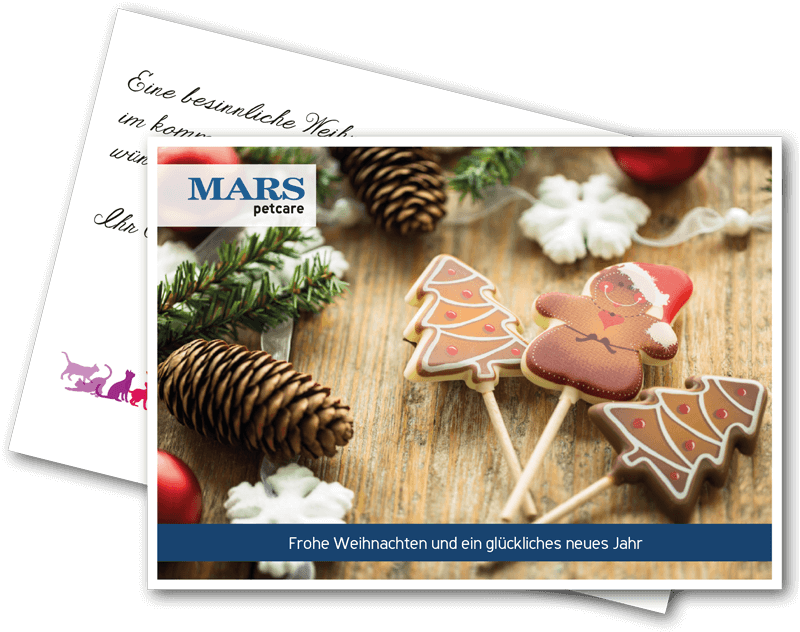 Johanna Müller
- Communication Manager
" Sending our Christmas cards with Postando was much more efficient and easier for all our employees. We have saved a lot of time compared to recent years. "
Postcards for Marketing & Sales

Special offer cards
Send special promotions or coupon codes via postcards to your customers to increase your sales.

Birthday-Cards
Send birthday cards fully automated to your customers at predefined times.

Christmas-Cards
Quickly and personally design this year's Christmas cards with Postando.

Special CRM
Whether events, information or a reminder, bind your customers to your business on every occasion.
You are interested in postcard marketing and want to acquire new customers or reactivate existing ones? Contact us for more information and a trial access to the Postando Business Portal via the contact form below or mail us directly to
business@postando.de
.
How can we help you?